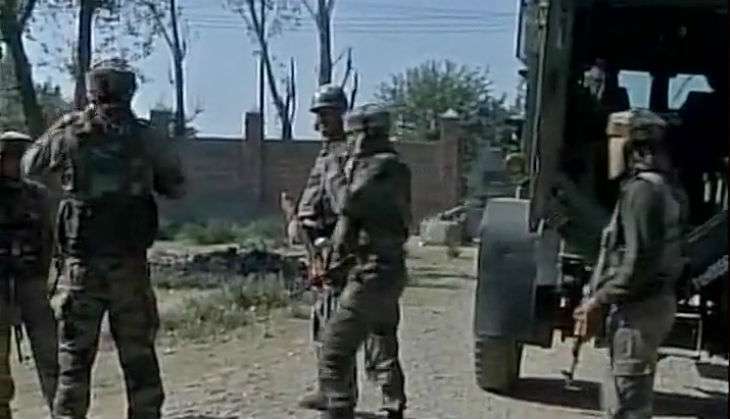 Two terrorists were reportedly killed as the gun battle among security forces and terrorists entered the third day on 12 October. The security forces have managed to enter one portion of the building but are proceeding cautiously as one more militant might be holed up inside a government building in Pampore area on the Srinagar-Jammu National Highway.
An army official had said yesterday that the area around the Entrepreneurship Development Institute (EDI) premises has been cordoned off and an exchange of fire was ongoing.
The security forces are currently making efforts to flush out the terrorists as the operation has been on for the past 52 hours. The bodies of the two militants killed in the operation, which has now been going on for over 50 hours, have been recovered.
Terrorists on 10 October attacked police party at Entrepreneur Development Institute (EDI) building in Pampore district.
The security forces launched a fresh offensive against the ultras. The ultras could have entered the complex from the riverside but that can only be ascertained once the operation is over.
After getting inside the complex, the militants set a few mattresses on fire inside a hostel room to attract the attention of the police and other security forces, which arrived within minutes of the smoke emanating from the building.
One soldier and one police official were injured in the attack.
The security forces also confirmed that they used mortar shells, Light Machine Guns and other small arms to flush out the militants but so far have not been successful.
The same building was attacked back in February, as the terrorists had entered the EDI campus after ambushing a Central Reserve Police Force (CRPF) envoy and killing three people, which included two army officials and a civilian.
--With PTI inputs