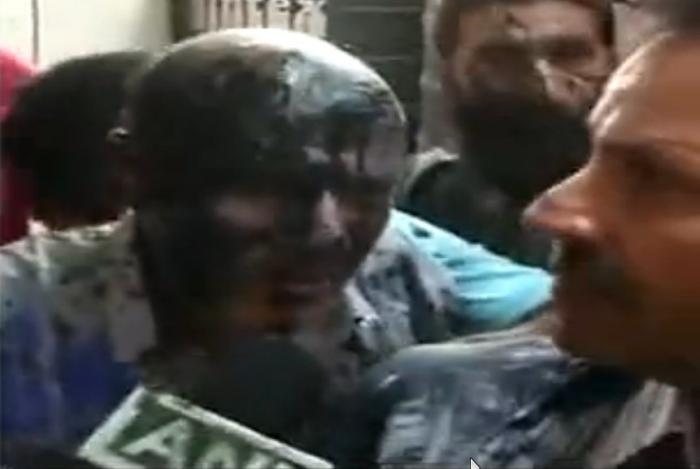 Jammu and Kashmir independent MLA Engineer Rashid was attacked by ink at Press Club in Delhi. According to media reports, three persons attacked Rashid with black ink after he held a press conference demanding justice for 19-year-old Zahid Rasool Bhat, who died after being attacked in Udhampur district under the suspicion of beef smuggling.
The attackers were carrying canes of ink which they splashed over Rashid and also over the family members of Bhat who were also present at the conference.
Bhat and another Kashmiri from Anantnag district, Showkat Ahmad Dar, 35, sustained serious injuries when their parked truck was attacked by a mob with a petrol bomb at Udhampur town on the Jammu-Srinagar highway on October 10.
Zahid, who suffered 70 per cent burns in the attack, succumbed to his injuries at New Delhi's Safdarjung Hospital on 18 October.
According to media reports, the men were reportedly angry with the beef party which was organised by Rashid earlier this month.
Police has been deployed at the Press Club.
Here is the video of the incident -
Rashid is reportedly holding a Dharna outside the Jammu and Kashmir house.
Earlier this month, former top diplomat Sudheendra Kulkarni was attacked by Shiv Sena activists on 12 October, for organising a book launch for former Pakistan foreign minister Khurshid Mahmud Kasuri.