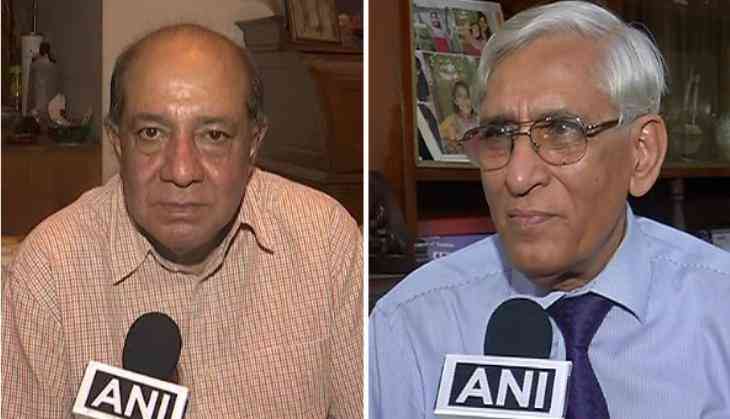 J-K govt does not have power if it accepts SHRC's compensation order
The defence experts on Tuesday said that the State Human Rights Commission's (SHRC) recommendation to the Jammu and Kashmir government to provide Rs. 10 lakh as "compensation" to the civilian, Farooq Ahmad Dar clearly shows that the state government does not have a power of its own.
Farooq Ahmad Dar was used as a human shield by the army earlier this year.
"I think it is a very serious and wrong recommendation. If the state government still accepts this recommendation, then it will be clear that this government does not have the power of its own," defence expert P. K. Sehgal told ANI.
He further said it is clearly visible that the Human Rights Commission of Jammu and Kashmir has been threatened and pressurised by the separatists.
"Lashkar-e-Taiba (LeT) and Jaish-e- Mohammed, every terrorist group is involved in this. This is a huge conspiracy. If Dar's human rights have been violated then what about the human rights of the defenders," he asserted.
Meanwhile, another defence expert Rahul Jalali said that this order puts Jammu and Kashmir government in a peculiar position because they have taken a certain stand over this incident.
"The Army has rewarded Major Nitin Leetul Gogoi for what he did. Now the State Human Rights Commission has asked for a compensation of Rs. 10 lakh to be given. The ball is in the court of the Jammu and Kashmir government and lets's sees how they will react to this order of the advisory," Jalali added.
SHRC Chairman Justice Bilal Nazki passed the direction for "compensation" to the civilian, Farooq Ahmad Dar.
"The state government should provide Rs. 10 lakh compensation to the victim, Farooq Ahmad Dar," the SHRC observed.
The SHRC, however, refused to direct the Army in the case, saying, "it doesn't have jurisdiction over the Army."
Dar was tied to the bonnet of an Army jeep and paraded through several villages on April 9 in Budgam during the Srinagar Assembly by-polls. It was reported that Major Nitin Leetul Gogoi from the 53-Rashtriya Rifles used Dar as a human shield.
Indian Army Chief General Bipin Rawat later lauded Major Gogoi saying that "such innovative method was needed to fight the dirty war".
-ANI