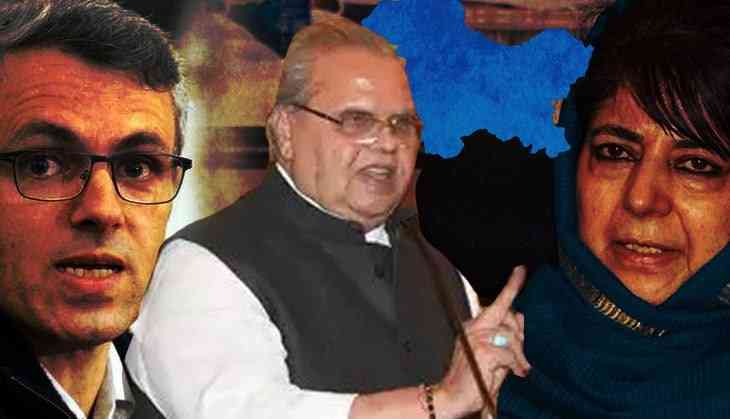 After dissolving the assembly of Jammu and Kashmir, Governor Satya Pal Malik has made startling claim in an event that he might have been forced to invite Sajjad Lone, had he looked towards Delhi.
The BJP-PDP alliance which was formed after the 2014 assembly election, had been called off by the BJP in June this year and thereafter, the political vacuum was created in the state and Governor rule was mandated.
It was pertinent to note that the President's rule in the state was going to get over on December 19 and a churning was happening in the states' political parties, including the PDP, National Conference, Congress, Peoples Conference and the BJP.
Governor Satya Pal Malik said, "Had I looked towards Delhi (the centre), then I would have been forced to invite Sajad Lone to form the government," the Governor said at a convocation in Madhya Pradesh's Gwalior on Saturday. "Then I would have gone down in history as unscrupulous. But I ended the whole thing. Those who want to abuse me can do so, but I am convinced I did the right thing," as reported by the NDTV.
The Governor also said that, "If Mehbooba Mufti and National Conference leader Omar Abdhullah were serious about forming government in Jammu and Kashmir, they should have called me, or sent me a letter."
The Jammu and Kashmir assembly stands dissolved and the crisis of this land still remains intact as the terrorists attack and killing of civilians continue, its up to the state administration to call for an election now and that might happen post the General Election of 2019.
Also read: Navjot Singh Siddhu crosses Attari-Wagah border, says, 'I feel that Kartarpur corridor will be a bridge