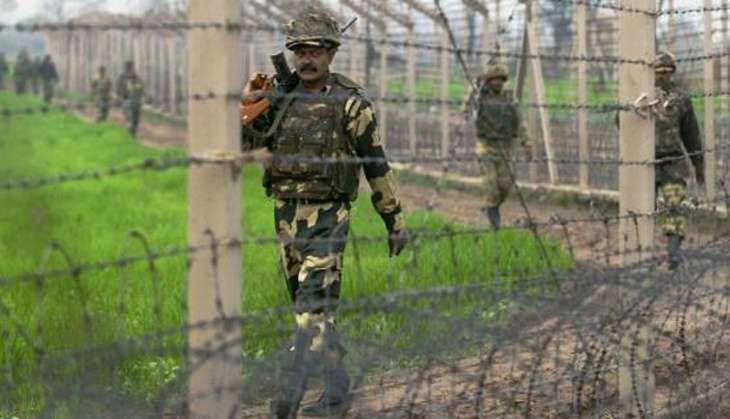 Six members of a family who were injured by the intermittent firing and shelling in Jammu and Kashmir's RS Pura sector, have been admitted to nearby Jammu hospital, confirmed police officials.
The injured were given first-aid care and have been declared out of danger.
"From morning there has been intense firing and shelling in the Suchetgarh sector from the neighbouring country. Around half an hour ago a shell was dropped in the Suchetgarh area. A family comprising of seven was about to leave to attend a function when suddenly the shell was dropped, leaving six ladies injured. Then they were immediately admitted to Jammu Hospital where a first aid was applied. These seven people are out of danger. There is no casualty. Intermittent firing and shelling is still taking place," Sub-Divisional Police Officer Surinder Chaudhary said.
Earlier in the day, another incident of ceasefire violation by the Pakistan Rangers resorted to heavy firing and shelling in Nowshera sector of Rajouri district.
A Border Security Force (BSF) soldier was killed and another injured in a heavy firing in RS Pura sector earlier on 23 October night.
A local resident of RS Pura was also injured in the ceasefire violation.
Multiple ceasefire violations have been reported along the International Border and Line of Control after India conducted surgical strikes across the border in Pakistan occupied Kashmir.
--ANI