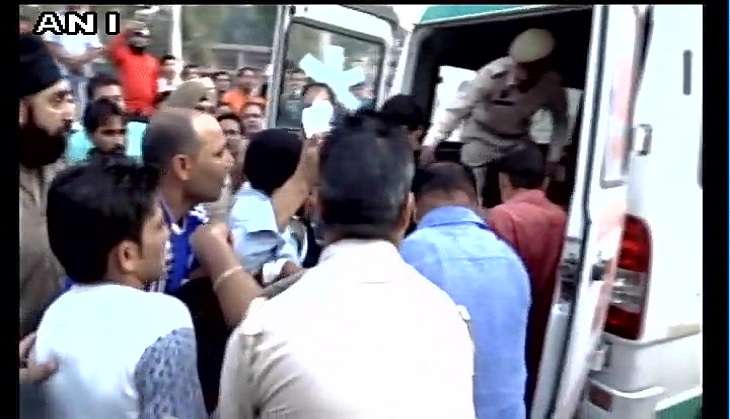 At least 6 civilians were injured on 27 October as Pakistan continued to violate ceasefire in the RS Pura sector of Jammu district by resorting to small arms fire and mortar shelling.
This comes days after Pakistan rangers violated ceasefire along the International Border (IB) in the RS Pura sector killing a BSF Jawans and injuring several other civilians.
At least 11 civilians were injured and several houses were damaged during the ceasefire violation by Pakistan in R.S. Pura sector early this week.
In the wake of escalated tension and continued shelling, the border people are asked not to venture out of their houses and take all precautionary measures. Pakistani shelling in civilian areas has once again triggered panic among the border people. The international border in R.S. Pura and Naushera sector of Jammu region has been rough over the past week.
A six-year-old boy and a Border Security Force (BSF) soldier were killed in heavy shelling and firing by Pakistani troops in RS Pura sector earlier on 24 October. Another BSF soldier and eight civilians were also injured in the firing.
Another BSF jawan Gurnam Singh, who was hit in the sniper attack in Hiranagar sector along the International Border in Kathua district on Friday night, had died late on Saturday.
Multiple ceasefire violations have been reported along the International Border and Line of Control after India conducted surgical strikes across the border in Pakistan Occupied Kashmir to target staging areas for terrorists last month. Pakistan has, however, denied the cross-border raids.
--With Agency inputs