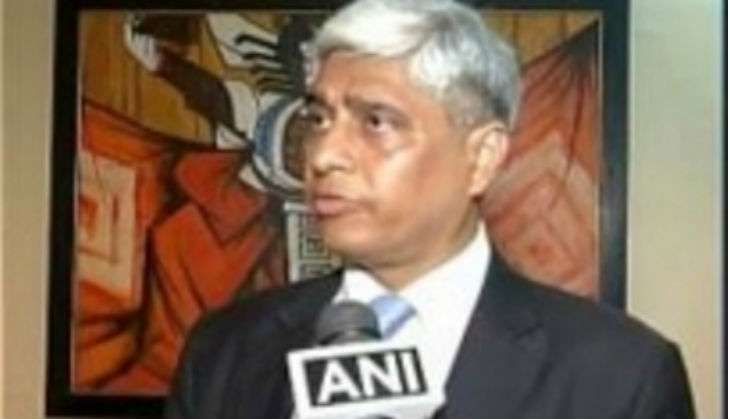 Ministry of External Affairs (MEA) spokesperson Vikas Swarup today denied reports that Rome has asked India to let the two Marines, accused of killing two Indian fishermen in 2012, to stay back in Italy to boost bilateral ties.
Swarup maintained that no assurances between two countries took place and added that the marines would remain under the jurisdiction of the Supreme Court of India.
Massimiliano Latorre and Salvatore Girone, who were on duty as security guards on-board the Italian-flagged commercial oil tanker MV Enrica Lexie, were arrested by Indian authorities in February 2012 after they shot dead two fishermen off the coast of Kerala.
During a meeting between External Affairs Minister Sushma Swaraj and her Italian counterpart Paolo Gentiloni held on 4 September in Rome, Italy reportedly urged India to allow the two marines to stay back home.
Lattore is currently in Italy on medical grounds after he suffered a stroke in 2014 and Girone, on the other hand, was also allowed to return on 'humanitarian grounds' in May this year.
The case is presently pending in the Permanent court of Arbitration in The Hague to adjudicate on whether India or Italy has the jurisdiction to extradite the accused marines after Italy approached on 11 December, 2015, asking the tribunal to prescribe that "India shall take such measures as are necessary to relax the bail conditions on Sergeant Girone in order to enable him to return to Italy under the responsibility of the Italian authorities, pending the final determination of the Tribunal".
The Tribunal on 29 April, this year, ruled that Italy and India shall cooperate, including in proceedings before the Supreme Court of India, to achieve a relaxation of Girone's bail conditions "to give effect to the concept of considerations of humanity", so that Girone, while remaining under the authority of the Supreme Court of India, may return to Italy during the ongoing arbitration.
However differences emerged between two countries following the verdict as India claimed that the verdict upholds the Supreme Court's Authority, while Italy believes that it vindicates their stand that India has no jurisdiction.
-With inputs from ANI