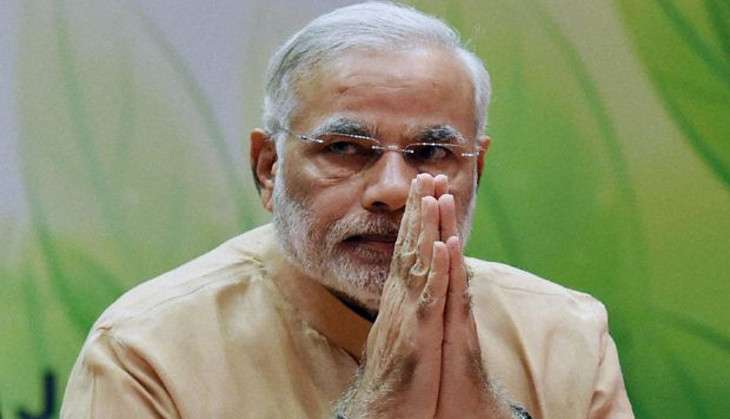 The Congress Party on 31 October alleged the Prime Minister Narendra Modi and BJP-led NDA Government of disrespecting the memory and sacrifice of former prime minister Indira Gandhi.
Congress leader Anand Sharma said, "Indira Gandhi's martyrdom is respected by the people of this country. It is matter of shame that Prime MinisterNarendra Modi and the BJP government are disrespecting the memory and ultimate sacrifice of India's late prime minister Shrimati Indira Gandhi."
"I would like to remind the BJP and the RSS that they should also remember Sardar Patel's action and the decision to ban the RSS. They should also publish this in their government advertisements," Sharma said.
Earlier this morning, Congress vice-president Rahul Gandhi along with senior leaders such as Ghulam Nabi Azad and Anand Sharma led a march from party headquarters at 24, Akbar Road to Indira Gandhi memorial museum at 1, Safdarjung Road on the death anniversary of the former prime minister.
Due to a surge in bird flu instances in the national capital, the Delhi government had to close down the memorial at Shakti Sthal.
With 31 October being her death anniversary, the party has altered its plans for the day. The top rung instead of paying homage to the deceased leader, will now organise a march from the party headquarters to Indira Gandhi memorial museum.
Remembering the contribution of the 'Iron man' of India, Prime Minister Modi yesterday urged the nation to promote unity and equality among all.
"Sardar Vallabhbhai Patel worked to bring everyone together, he worked for unity, fought for unity and brought unity among the people. We also have to forget about all our customs and traditions and treat a girl and a boy equally, and we are moving fast," said Prime Minster Modi while addressing the nation in the 25th edition of his ' Mann Ki Baat' radio programme.
"We should take a positive step towards it and work to promote equality in the society. But on one Sardar's birthday, history remembers how the Sikhs and 'sardars' all over the country faced violence and pain, which is why we all need to learn that we all must unite and work towards unity rather than allowing divisiveness to spread," he added.
Indira Gandhi was the first and to date the only female prime minister of India. She was assassinated after she ordered the storming of the Harmandir Sahib in Amritsar to counter the Punjab insurgency.
On 31 October, 1984, two of her Sikh bodyguards shot her with their service weapons at the Prime Minister's residence.
Both the accused were sentenced to death and hanged in Delhi's Tihar Jail, while following her cremation, millions of Sikhs were displaced and nearly three thousand were killed in anti-Sikh riots.
--
ANI