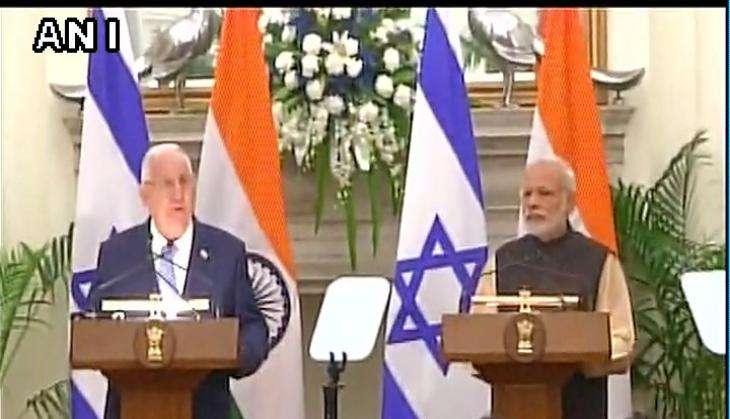 Prime Minister Narendra Modi and Israel President Reuven Rivlin signed agreements and released a joint statement in New Delhi on 15 November.
"Our engagement is multi-dimensional; building defence ties and enhancing people to people ties important for our partnership. Growing number of Indian students going to study in Israel will be an important bridge in building our partnership. Would encourage private sector holders to use this opportunity to build business ties between the two nations," PM Modi said.
"As we approach 25 year milestone in establishment of diplomatic relations; committed to advance our engagement on several fronts. We recognise that terrorism is a global challenge and has no boundaries. We agreed that the international community must act with resolve against terror networks and state that harbour them. Failure to act & silence of speech only encourages terrorists;agreed to intensify our co-op to combat forces of extremism and radicalisation," he added.
Delhi: Exchange of agreements between India and Israel pic.twitter.com/rZNJbGr9sz

— ANI (@ANI_news) November 15, 2016
"Israel and India are threatened by terror because we uphold the values of freedom," Israel President Reuven Rivlin said.