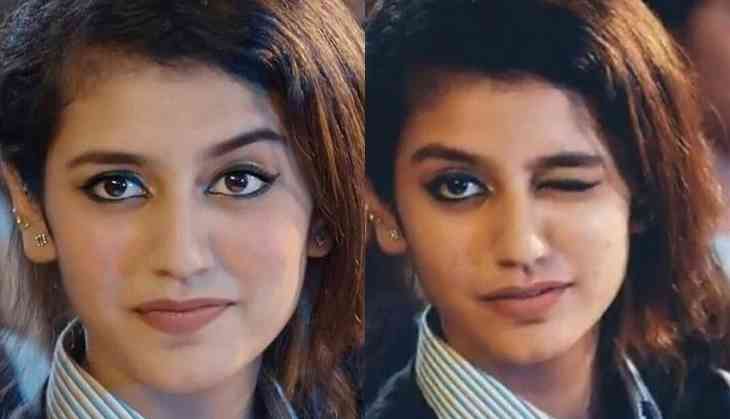 From Facebook to Twitter, everywhere we are witnessing the sensational beauty Priya Prakash Varrier from Malayalam Film Oru Adaar Love. This Oru Adaar girl has become the latest crush of the youth. But, unfortunately, we have a bad news for Priya Varrier Fans.
Priya Prakash Varrier has landed into trouble after gaining loads of fame. On Wednesday, a group of Muslim youth from Hyderabad have filed an FIR against the latest crush Priya Prakash Varrier at Falaknuma Police Station in Hyderabad. The youth have also filed a case against the makers of the song 'Manikya Malaraya Poovi' from Oru Adaar Love for allegedly hurting their sentiments.
According to TV reports, in the written complaint, the youth filed a complaint against the song featuring Priya for hurting the sentiments of the Muslim community. However, the complaint says nothing against the actress.
The 'Manikya Malaraya Poovi' when translated into English, hurts the sentiments of their community and insults Prophet, says the report. The Hyderabad man, Adnan Qamar went live on Facebook and explained that how the expressions of Priya Prakash in the songs were an insult to the lyrics.
Mr. Qamar also posted the translated version of the lyrics of the song along with the original lyrics for people to understand. He also added that his objection is about the expressions and not the songs or the lyrics.
The cops are yet to register an FIR. Mohd Abdul said he really had no objection to Priyanka Prakash Varrier also acting in the movie.
Odu Adaar Love is a Malayalam Film directed by Omar Lulu and the song is composed by Shaan Rahman which showcase the cute love story of teenagers of high school. Priya Prakash's wink expressions winning hearts of people over the internet and have earned more than 1 million views on Youtube.
Also Read: Priya Prakash Varrier singing 'Channa Mereya' will again win the hearts of 'sakht laundes' with her