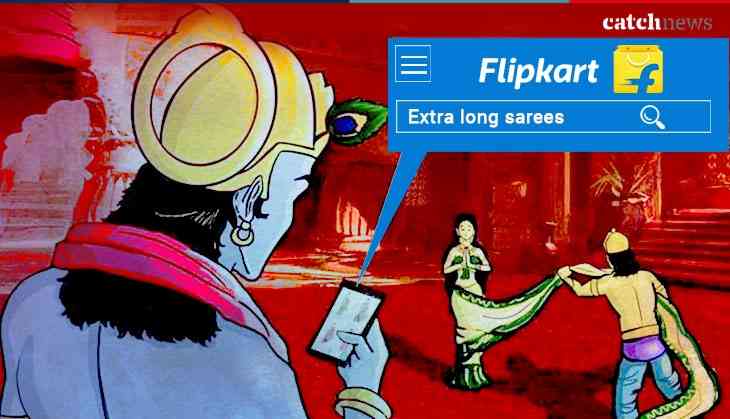 The Tripura CM Biplab Kumar Deb has claimed that the internet and satellites are not new but it existed since the Mahabharata period. Deb made his statements at a Regional Workshop on Computerisation and Reforms at Pragna Bhawan in Agartala on Tuesday.
"Yeh desh wo desh hai, jisme Mahabharat mein Sanjay ne bethke Dhritarashtra ko yudh me kya ho raha tha bol raha tha. Iska matlab technology tha, internet tha, satellite tha... (This is the country where the episodes of the Mahabharat war were narrated to Dhritarashtra by Sanjay. This means technology was there, the Internet was there, the satellite was there...," Deb said in his speech.
Well, from where Mr Deb came up with those statements over 'internet and Mahabharat' we are now wondering exactly what would have happened if Gods had internet during their times. From selfies to online shopping, this could our Gods and Goddess could have done during Mahabharat times.
What is Mahabharat? A summary:
Mahabharat is one of the biggest epics known to the mankind, it is a big treasure of wisdom and knowledge. It is one of the two major Sanskrit epics of ancient India other than Ramayana. It is an epical narrative of the Kurukshetra War and the fates of the Kaurava and the Pandavas against each other. It is also a devotional reading, philosophical musings and collection of Hindu legend and history.
Now, moving to the points let us see how our gods would do with the internet during the Mahabharat era!
- Wonder if internet really has existed during Mahabharat times, our gods and goddesses could have their Facebook account. Pandavas one mutual friend could be 'Draupadi', they would have updated relationship status 'married to Draupadi'.
-Draupadi could had updated her relationship status 'got married to Arjun and four others, feeling excited.'
- Arjun would have met Draupadi on a Facebook page named 'Fish eye vs Arrow'. Arjun could skype Draupadi to express his love for her.
Internet and use of Skype in times of Mahabharata, Bhakts should RT this proudly 🙏 pic.twitter.com/KOqaTgCeFq

— Mubashir (@rubusmubu) April 17, 2018
-Krishna and Balaram would have done skype call with Pandavas for planning and plotting of war strategies. Krishna could be able to go live on Facebook and streamed the Bhagwad-Gita live and have narrated it on Facebook, Instagram and, Snapchat story.
- Even Abhimanyu would have asked a question on Quora how to escape the 'Chakravyuha' and had not had to face defeat.
-Sanjaya would not had narrated the Kurukshetra War to Dhritarashtra, instead, he would have mailed it to him or go facebook live from the war field.
- Few days before war Duryodhana and Arjun went to Krishna for help and he offered them only two options. Where Duryodhana goes for first Narayani Sena and Arjun went with Krishna for the Kurukshetra war. At that time, there could have Flipkart sale for both to online auction could be held threw Snapchat.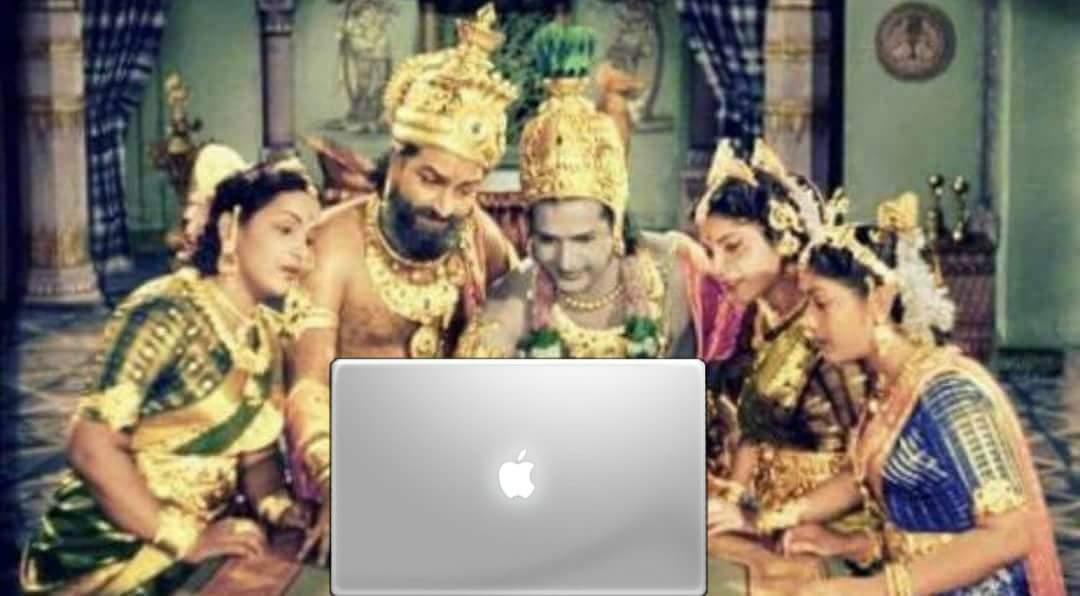 - 'Draupadi Cheer Haran'-Draupadi could sent a selfie of her's cheer haran to Krishna or could do WhatsApp video chat. And, Lord Krishna could have ordered a never-ending extra long saree for her from Flipkart of Amazon.
-Draupadi could register a sexual harassment complaint on Delhi Police App and Mumbai Police could respond on it.
-Kauravas and Pandavas could had sent each other a candy crush saga request in terms of war and fight the Kurukshetra war in a gaming site.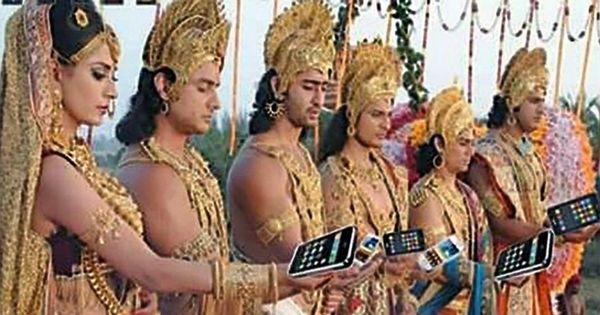 -Men disrobing Draupadi to punish her for laughing publicly was Social Networking site.
-During Mahabharata, Mark Zuckerberg could be only first man to Karna was a Pandava all along before Karna.
- The Kurukshetra war could have been shot with Iphone and have stored in pendrive or hard disk.
At last ASI proved it again...!
lo kallo baat...!! @Atheist_Krishna @meamabhishek @swamv39
Mahabharat ke samay ka pendrive....#TripuraCM #Mahabharata pic.twitter.com/8IJjhOQ4LB

— Royal Indian (@royal_fighter00) April 18, 2018
- Even Abhimanyu would have asked a question on Quora how to escape the 'Chakravyuha'.
-Sanjaya had not narrated the Kurukshetra War to Dhritarashtra, instead, he would had mailed him or go facebook live from the war field diretly
- Last, but not least, Jio was launched during Mahabharat with superfast JioFi for our Gods and Goddesses, yeah obviously Jio used to provide fasted internet since Mahabharat.
Also read: