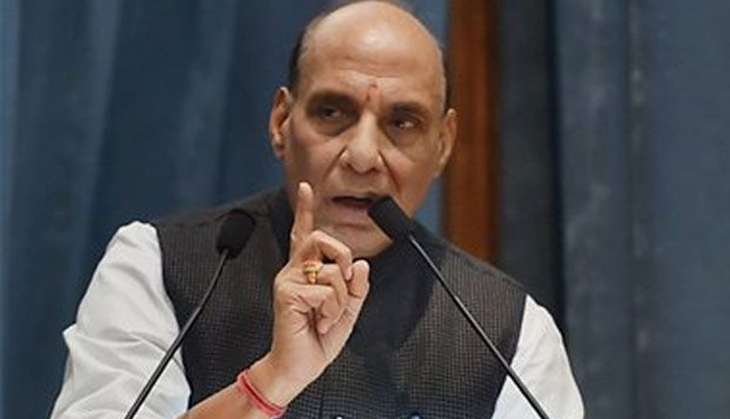 On the second day of Parliament's Monsoon Session, the Congress-led Opposition asked Home Minister Rajnath Singh to respond over the President Rule that was imposed in Arunachal Pradesh.
Rajnath Singh responded strongly by saying that the ongoing internal problems within the Congress party forced the Centre to intervene, which led to President's Rule in Uttarakhand and Arunachal Pradesh.
The Home Minister also went on to say that the Congress has an old habit of destabilising popular government.
"Mallikarjun Kharge has levelled serious allegations against the government. He said that this government has a habit of destabilising popular government. In the history of independent India if there is anyone who has an old habit of destabilizing popular Govenment, it is Congress," Rajnath Singh said in Lok Sabha.
Few members of the Congress party walked out of Lok Sabha following Rajnath Singh's comments over Congress's allegations regarding Arunachal Pradesh.
The first day of the Session saw members discussing the Kashmir violence that erupted after the killing of Hizbul Mujahideen commander Burhan Wani.
It also witnessed Opposition's attempts to corner the government over the Kashmir unrest.
Union Home Minister Rajnath Singh blamed Pakistan for fueling the agitation and said they don't have to worry about Muslims living in India. He told the House that orders were passed to security forces to exercise maximum restraint while dealing with protesters.
--With ANI inputs