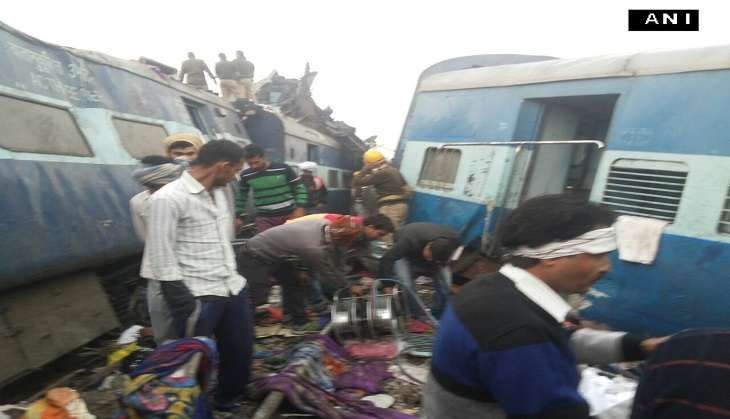 Minister of State (MoS) for Railways Manoj Sinha, who visited the site where the Indore-Patna Express train derailed early on 20 November, said the railway track was fractured which forced the train to skid off.
"It seems that the rail track was fractured leading to the derailment of the train. The Loco Inspector was the first one to realise that the train was skidding off, but before he could do anything the tragedy took place. A team of mechanical engineers would be investigating to find out the exact reason behind the incident. I have also directed a high-level committee to probe the matter," Sinha said.
He said that additional medical relief vehicles from Jhansi and Kanpur have been deployed.
Also Read: Patna-Indore train tragedy: Bride-to-be hunts for missing father while nursing broken arm
Sinha further said that a special train has been scheduled to carry the injured passengers to Patna.
"And since the train departed from Madhya Pradesh, if anyone desires to go back, for them a special train will also be scheduled," he added.
More than 150 passengers have been injured when 14 coaches of the train derailed at around 3am near Pukhrayan, about 100 kilometers from Kanpur.
Also Read: Patna-Indore train tragedy: Death toll rises to 100; PM Modi, Rajnath Singh express grief
The Railways has announced ex-gratia of Rs 3.5 lakh rupees each for families of those killed, Rs 50,000 for the seriously injured and Rs 25,000 for minor injuries.
Union Railways Minister Suresh Prabhu has also ordered an inquiry into the accident. He said the Commissioner, Railway Safety, will inquire into reasons behind the derailment.
--ANI