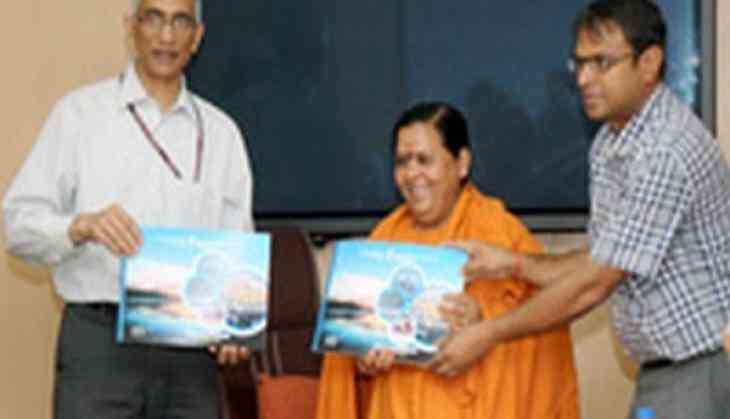 Indians must be sensitive about cleanliness to fulfill Gandhi's Swachh India dream, says Uma Bharti (ANI)
Union Minister for Water Resources, River Development and Ganga Rejuvenation Uma Bharti on 10 April said cleanliness needed to be developed into a habit to fulfill Mahatma Gandhi's dream of a Swachh India.
Releasing a booklet on the conclusion of Swachchta Pakhwada observed by her Minister here, Bharti said "If we have to fulfill the dreams of Bapu's Swachh India, then each one of us has to be sensitive about cleanliness".
Recalling the efforts of Prime Minister Modi for a Clean India, Bharti said change in habit towards cleanliness will have long term benefit for the individual, society and country as a whole.
Bharti informed that during the Swachchta Pakhwada observed by her Ministry from March 16 to March 31, 2017, around 100 major events were organised all over the country.
During the fortnight apart from regular cleanliness drive in the office premises, special efforts were made to focus on public awareness on cleanliness of water bodies through Shramdann, painting competition and communication and information through print and social media.
Parmeswaran Iyer, Secretary, Union Ministry of Drinking Water and Sanitation and senior officials from the ministry were also present.
-ANI