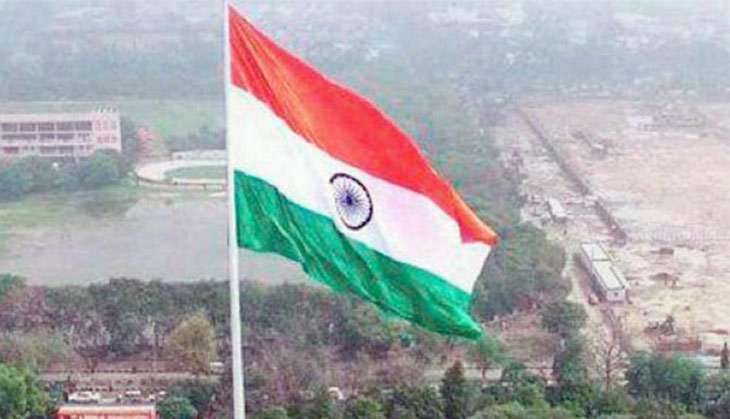 Dalhousie Public School, with its 108-feet national flag, touted as the tallest in the state, has become a landmark for visitors to the hill station in Himachal Pradesh.
With the famous Dhauladhar mountain range in the backdrop, the flag stands proud next to other attractions of national pride at the school, like a MIG 21 fighter, surface-to-air Pichora missile and the T-55 battle tank. According to the school authorities, it attracts 25,000 visitors a month during the tourist season.
"Around 25,000 tourists, mainly youngsters, have been thronging the place every month this summer. We expect the figure to cross 100,000 during the season," said the school's principal, GS Dhillon
"The flag is at a height of 7,000 feet above mean sea level. It's the tallest structure to dot the landscape of Himachal Pradesh. It is not only a major tourist attraction now, but also evokes a sense of pride among our students and youth," Dhillon added. "We procured it from the Flag Foundation of India. It weighs 8.5 kg and its dimensions are 20x30 feet. The mast weighs 1,500 kgs."
The flag is illuminated at night by two metal-halide lamps of 400 watt each and is visible both from the town and surrounding areas," Dhillon stated, adding that the installation of the mast itself required a lot of logistical support and thinking. "It was transported in three parts by road. It is made of high tensile, galvanised steel to give it maximum strength. It can bear wind speeds up to 170 km per hour and has a flexibility of one feet when the winds are fierce," the principal said.
The flag is operated by remote control.
--PTI