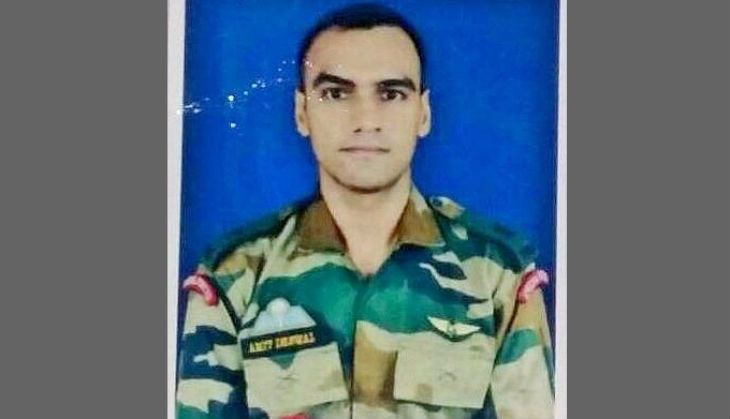 Major Amit Deswal of the Indian Army's 21 Para Special Forces was killed in an encounter with the Zeliangrong United Front (ZUF) militants in Manipur on 13 April.
The Rashtriya Rifles and Special Forces personnel conducted a combined operation in Tamenglong district on 13 April. One ZUF militant was killed in the first encounter.
In the second encounter that evening, Major Amit sustained two gun shot wounds in his stomach. However, despite the injury, the officer managed to shoot militants at Last Light.
He succumbed after being evacuated from the encounter site.
Major Amit Deswal, who hails from Haryana's Jhajjar district, is survived by his wife and his 3-year-old daughter.   
The Major was commissioned on 10 Jun 2006 into the Regiment Of Artillery. After his basic service, he first opted for the Special Group before being picked for the Special Forces. He joined the elite unit in January 2011.
He was inducted in Manipur for Operation Hifazat II in January this year.