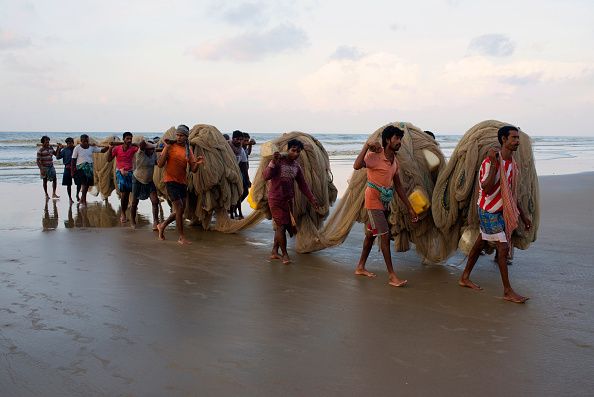 Police, on 4 August said that the Pakistani fishermen kept in Gujarat's Dwarka prison will be released after their nationality if confirmed by the government. The decision comes after 163 Indian fishermen released by Pakistan reached India on 4 August.
At present, 25 fishermen are lodged in jail at Dwarka, District Superintendent of Police Jagdish Patel told PTI on phone today.
"The nationality of nine fishermen out of the total of 25 fishermen has been confirmed by the government of Pakistan, while no communication regarding the nationality of remaining 16 is received till date," Patel said.
The release and repatriation of Pakistani fishermen lodged in Dwarka jail depends on the Ministry of Home Affairs receiving communication regarding confirmation of nationality from the Pakistani High Commission in India, he said.
In June, 88 Pakistani fishermen lodged in Indian jails were released by the government.
Pakistan had on Sunday released 163 Indian fishermen, including three minors, from two jails as a goodwill gesture following a recent understanding between Prime Minister Nawaz Sharif and his Indian counterpart Narendra Modi.
Both the countries regularly arrest fishermen who stray in each other's waters due to poorly marked sea boundary.
According to the latest list exchanged by the two sides, there were 355 Indian fishermen languishing in Pakistani jails while 27 Pakistani fishermen lodged in Indian prisons.
-PTI