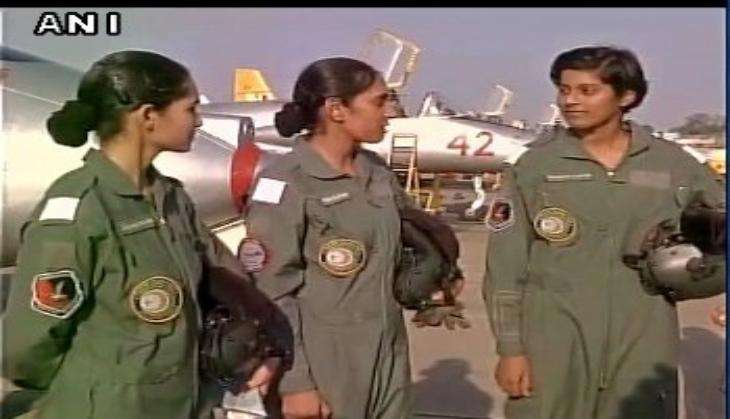 Defence Minister Manohar Parrikar scripted history on 18 June by commissioning three women fighter pilots along with flight cadets of various branches of the Indian Air Force at a combined graduation parade held at the Air Force Academy in Dundigal.
Gone are the days when women's induction was widely opposed in combat role with Flight cadets Avani Chaturvedi of Madhya Pradesh, Bhawana Kanth of Bihar and Mohana Singh of Rajasthan beginning a new inning of their lives with Indian defence forces.
Each has cleared the first stage of training and has about 150 hours of flying. After getting their wings as flying officers, they will train for six months on the Advanced Jet Fighter - the British-built Hawk - then they will be assigned fighters and their squadrons.
Air Chief Marshal Arup Raha had earlier told ANI that after being commissioned, they would go to advanced jet training, and later proceed to regular squads.
In February 2016, President Pranab Mukherjee had announced that all military combat roles will be open to women in future.
-With ANI inputs