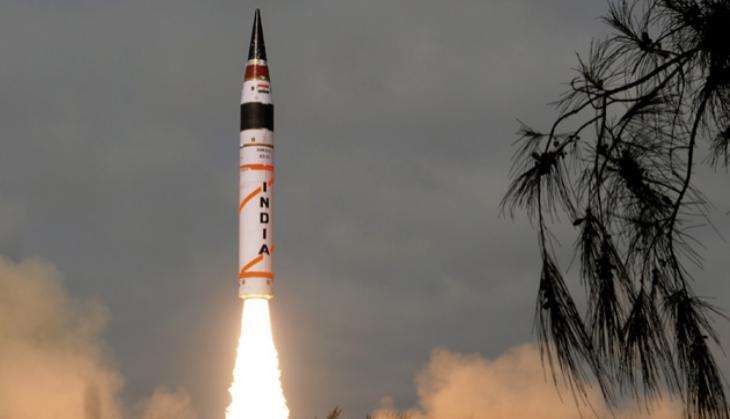 India is all set to test the Agni-V intercontinental ballistic missile that can reach till the northern parts of China.
The missile is now prepared for its fourth and final test.
According to a Times of India report, this will be the final test of the three-stage Agni-V, which will be tested for its full range.
The missile was first tested in April 2012 and then again in September 2013. The third test was conducted in January 2015.
The fourth test was reportedly put on hold in the past, due to a technical snag with its battery.
The TOI report also pointed out that once the Agni-V is inducted; India will join the super-exclusive club of countries with ICBMs (missiles with a range of over 5,000-5,500km) alongside the US, Russia, China, France and the UK.