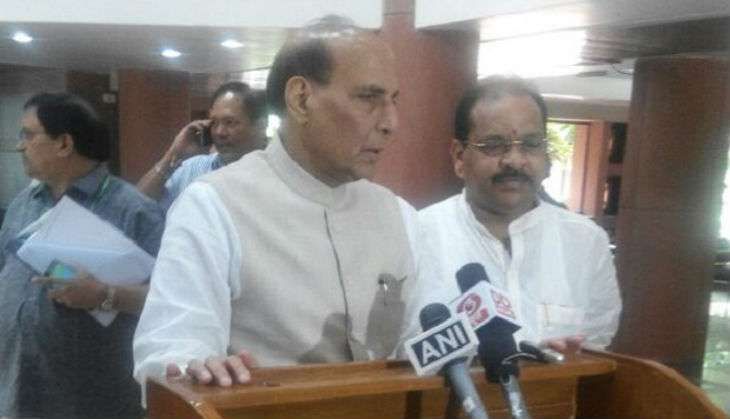 Home Minister Rajnath Singh on 7 October said that the India-Pakistan border will be completely sealed by December 2018.
Singh chaired a high-level meeting in Rajasthan's Jaisalmer and said, "We called this meeting in the wake of a target set by Union Home Ministry to completely seal India-Pakistan border by December 2018. The action plan in this regard is time bound. Proper monitoring will be done."
"Monitoring will be done at MHA level, BSF level and chief sectretary level. We will start a new concept called border security grid. Nation's security will never be compromised. We are also looking at technological solutions to man the border," he added after reviewing security in border states.
Earlier today, Singh kicked off his two-day visit to the border districts of Jaisalmer and Bermer in Rajasthan.
The Union Home Minister chaired a meeting with Chief Ministers and Home Ministers of Rajasthan, Gujarat, Punjab and Jammu and Kashmir at the Border Security Force's Sector headquarters (North) in Jaisalmer.
On Saturday, the Union Home Minister will visit Munabao BOP in Barmer district and also interact with jawans there.
Out of 2289.66 km of Indo-Pakistan Border (IPB), 2034.96 km has been covered by physical barriers, including fencing, and the remaining 254.80 km of border is planned to be covered by physical and non-physical barriers shortly.
- With ANI inputs