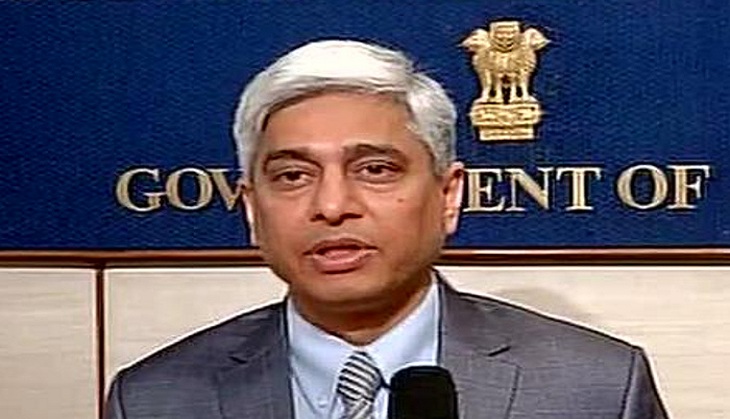 India has lodged a strong protest with Pakistan against repeated ceasefire violations and deliberate targeting of villages along the Line of Control (LoC) by the Pakistan Army and deplored continued attempts to infiltrate armed terrorists to target Indian posts and patrols.
Divulging details at his weekly media briefing, Ministry of External Affairs (MEA) spokesperson Vikas Swarup on 24 November said the MEA called in Pakistan Deputy High Commissioner Syed Haider Shah the last evening and issued a demarche, the fourth one this month, on the continued violation of ceasefire from the other side of the LoC.
"The Government of India stated that despite calls for restraints, Pakistani forces committed 27 ceasefire violations between 16 and 21 November by resorting to calibre escalation and employing artillery and 120mm heavy mortars against Indian posts. These violent acts constitute a clear violation of the ceasefire Agreement of 2003.
"The government conveyed that it strongly deplore the passive support of the Pakistan Army to armed terrorists that came from close to Pakistan Army posts from 22 November, targeting an Indian patrol near the LoC in Machhal sector and killing three Indian soldiers, including inhuman mutilation of the body of one of them."
Swarup further said the government also protested the deliberate targeting by the Pakistan Army of the 18 villages along LoC during the period 16-21 November, which has resulted in a non-fatal casualty, besides causing extensive damage to public and private property and displacement of the civilian population.
"The government conveyed its grave concerns at the continued attempts to infiltrate armed terrorists from across LoC to target Indian posts and patrols. During the last week alone, there have been 15 instances, where terrorists indulged in various actions from the vicinity of Pakistani Army posts from across the LoC," he added.
Talking about Sepoy Chandu Babulal Chavan, the MEA spokesperson said, "The government also reiterated its concerns about the safety and wellbeing of Sepoy Chandu Babulal Chavan, who inadvertently crossed over LoC over seven weeks ago. We expect the earlier repatriation and safe return of Sepoy Chandu Babulal Chavan back to India."
-ANI