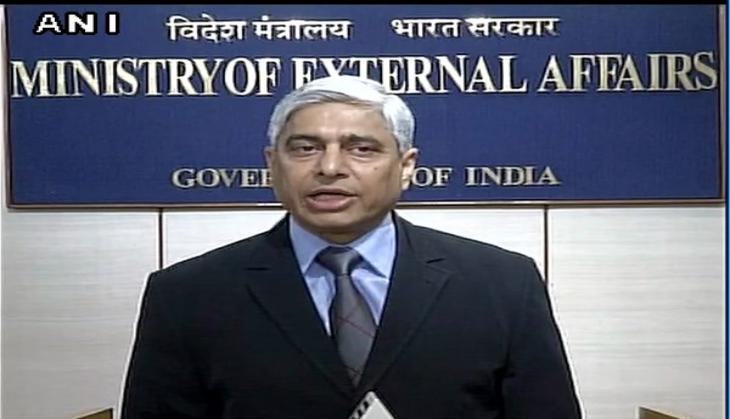 On 6 October, the Ministry of External Affairs said that it has maintained its commitment that Prime Minister Narendra Modi had made to Pakistan PM Nawaz Sharif, while also refraining from divulging any information on whether the National Security Advisors (NSAs) of India and Pakistan had held a meeting after the Indian Army's surgical strikes.
Holding weekly media briefing here, MEA spokesperson Vikas Swarup said, "On January 5, 2016, the Prime Ministers of India and Pakistan had agreed that their NSAs should remain in touch. They also agreed that they should not get public about it. As far as India is concerned, we have maintained that commitment."
According to media reports, on 3 October, the NSAs from the two countries had a telephonic conversation. Adviser to Pakistan Prime Minister on Foreign Affairs Sartaj Aziz said Pakistan NSA Nasser Janjua and his Indian counterpart Ajit Doval talked to defuse the tension that gripped the border and the Line of Control (LoC).
Both stressed the need to establish contact to reduce tensions along the LoC, Aziz purportedly said, however, there was no official word from the Indian side in this regard.
The Indian Army conducted surgical strike across the LoC to neutralise terrorist launch pads in Pakistan-occupied Kashmir (PoK), who would have otherwise infiltrated into the Indian territory.
As per reports, around 50 militants have been reported to be killed and two Pakistan army soldiers have also lost their lives.
--ANI