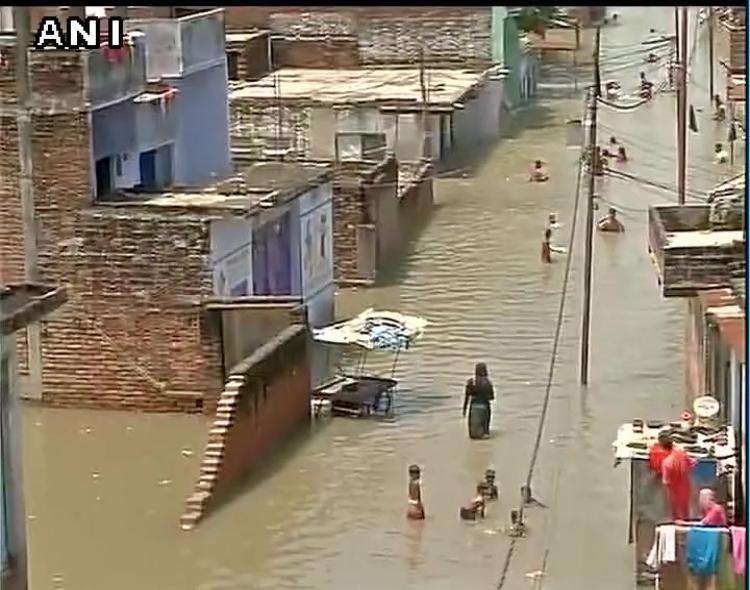 1/6
The flood situation is grim in many Uttar Pradesh cities, including Prime Minister Narendra Modi's constituency, Varanasi.
Photo: ANI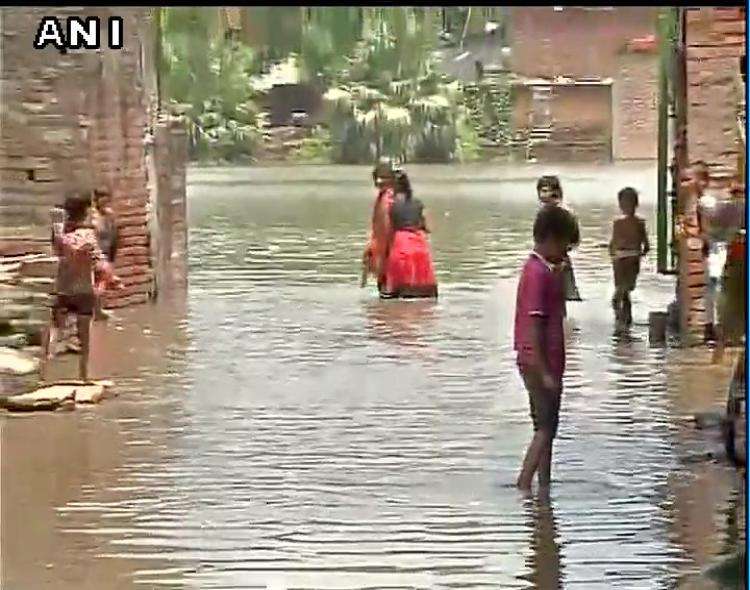 2/6
The river Ganga has risen above the danger level, leading to the flood-like situation in Varanasi.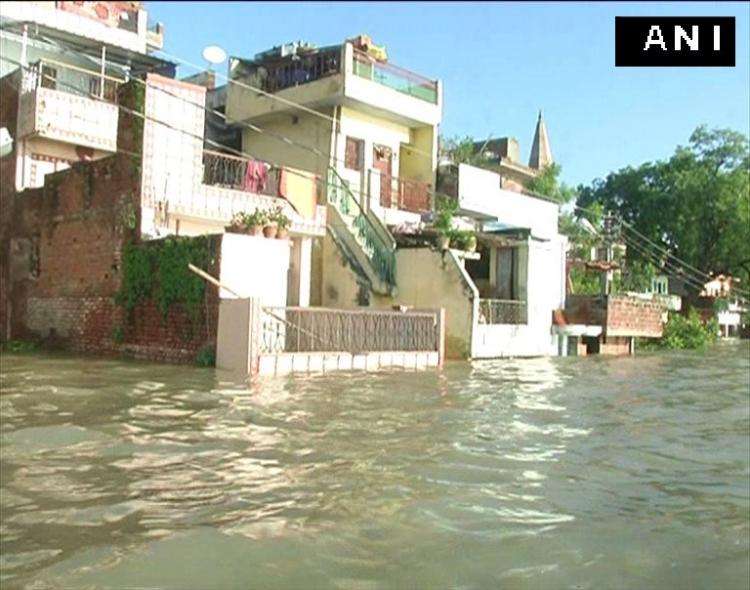 3/6
River Ganga has crossed the danger level mark in Allahabad as well.
This is an advertisement.
To view next image, click on the next button.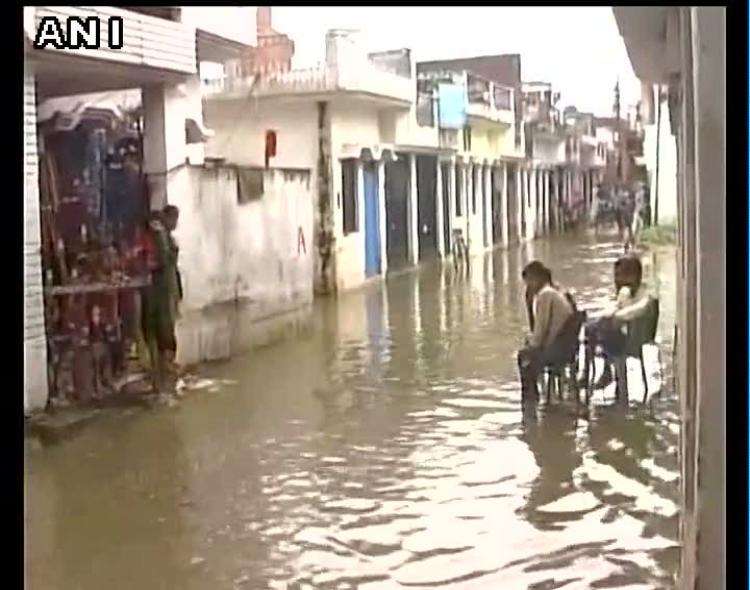 4/6
Water has entered residential areas in Allahabad. Reportedly, NDRF and PAC personnel have been deployed for rescue operations at a few places in UP.
Photo: ANI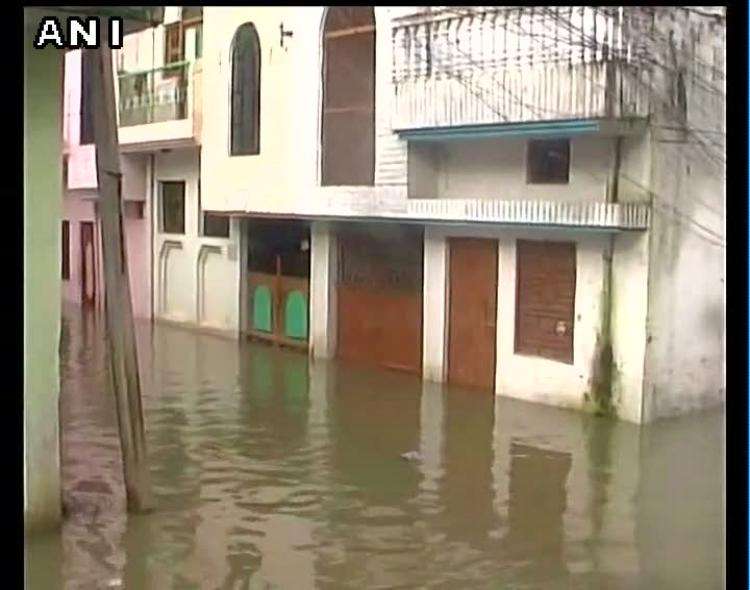 5/6
While it has become difficult for people to even step out of their home, state Chief Minister Akhilesh Yadav has reportedly ordered installation of 2,500 hand pumps in the 21 flood-hit districts to ensure easy availability of potable water.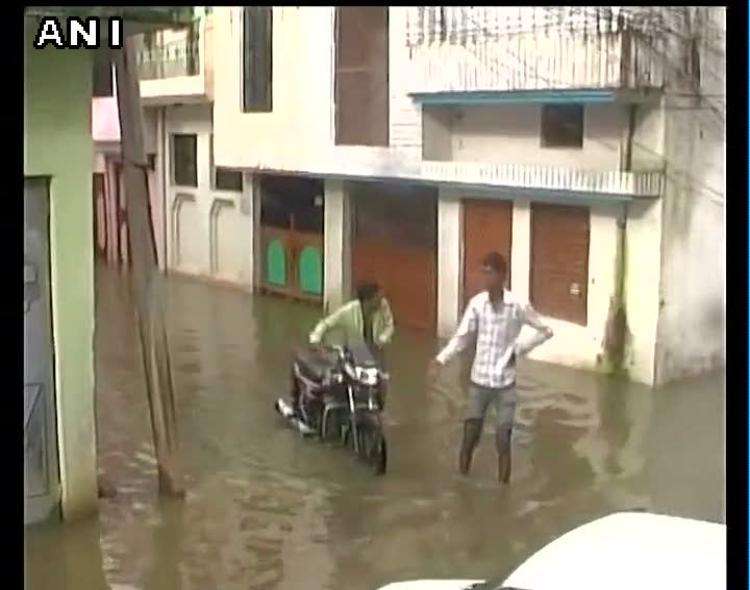 6/6
The flood-like situation has affected normal life to a great extent. According to media reports, people have been asked to move to safer places.
Photo: ANI
This is an advertisement.
To view next image, click on the next button.
In Pictures: Several districts reeling under a flood-threat in Uttar Pradesh
Several districts in Uttar Pradesh are reeling under flood as incessant rain has wreaked havoc, crippling normal life and obstructing road transportation.
According to reports, a flood threat is looming large in Allahabad, Mirzapur, Varanasi, Ghazipur, Ballia and other districts due to the continuously rising levels of the river Ganga.
Incessant rain in these areas has also added to peoples\' woes. The administration has started evacuating villagers in view of an imminent flood threat.
The river Mandakini has flooded dozens of villages of Chitrakoot district. Flood has also washed away roads at several places between Allahabad and Chitrakoot during the last four days.
The flood-affected people are compelled to use boats in the Chitrakoot town streets which remained filled with flood water.
In the wake of prevailing condition following heavy rains, the National Disaster Response Force (NDRF) teams are continuously engaged in relief and rescue work.
-With ANI inputs