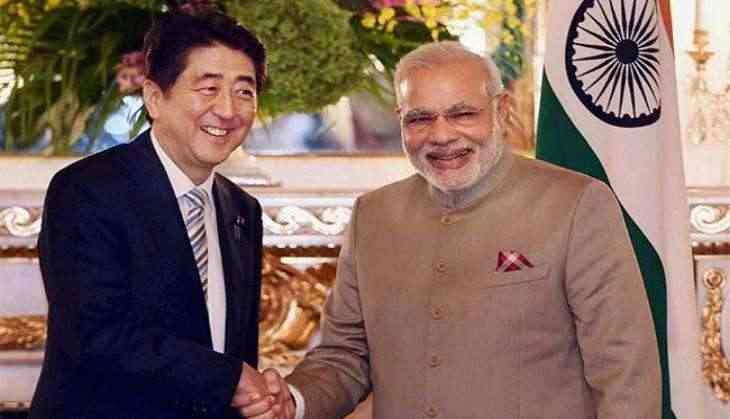 Japenese PM Shinzo Abe with PM Modi
Japenese Prime Minister Shinzo Abe made visit to Gujarat's Ahmedabad with wife Akie Abe and Indian Prime Minister Naredra Modi.
Abe took part in an eight-kilometre-long road show with PM Modi, a first-of its kind by a foreign leader from Ahmedabad Airport to Sabarmati Aashram located on the banks of the River Sabarmati.
Prime Minister Abe was dressed in a blue Indian-style Nehru jacket and his wife Akie Abe was attired in a beautiful pink salwar-kameez for the grand roadshow. Various cultural performances were held en-route to Sabarmati Aashram.
Here are the pictures from the first day of Shinzo Abe's visit: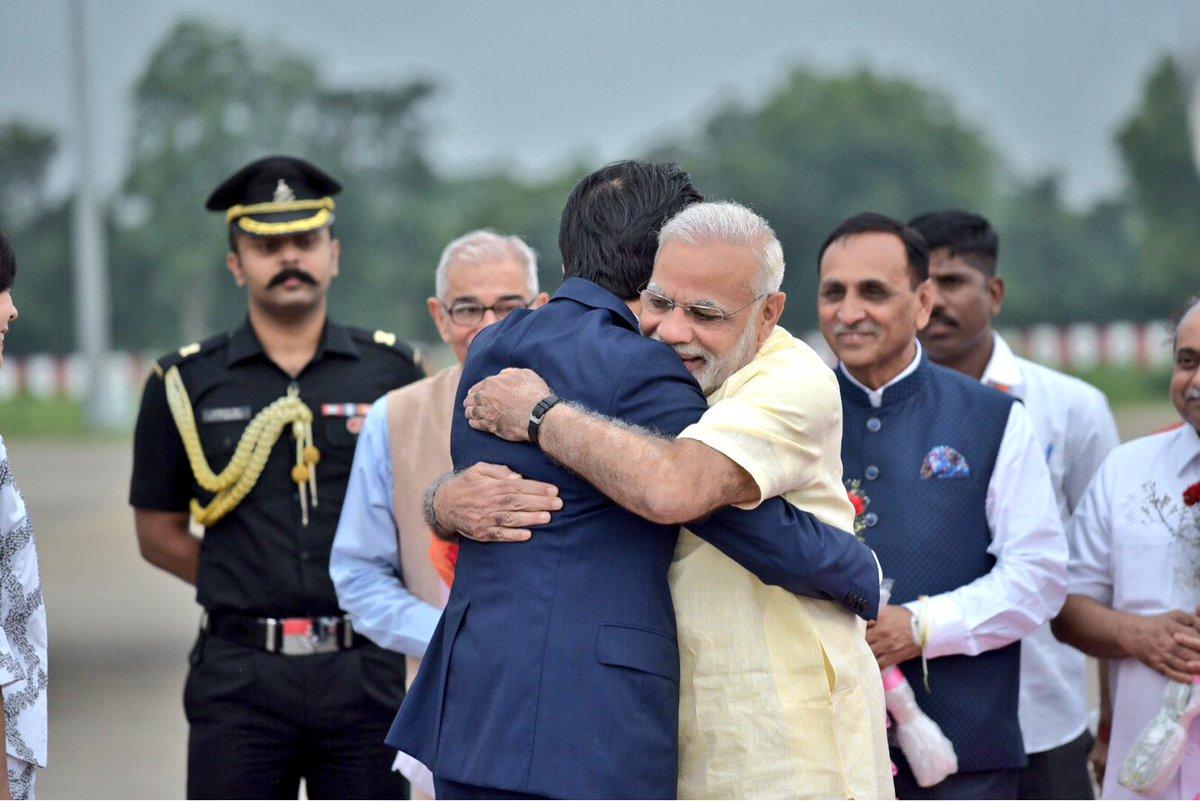 PM Modi breaks protocol to receive PM Abe Shinzo in Ahmedabad for 12th India Japan Annual Summit (Twitter)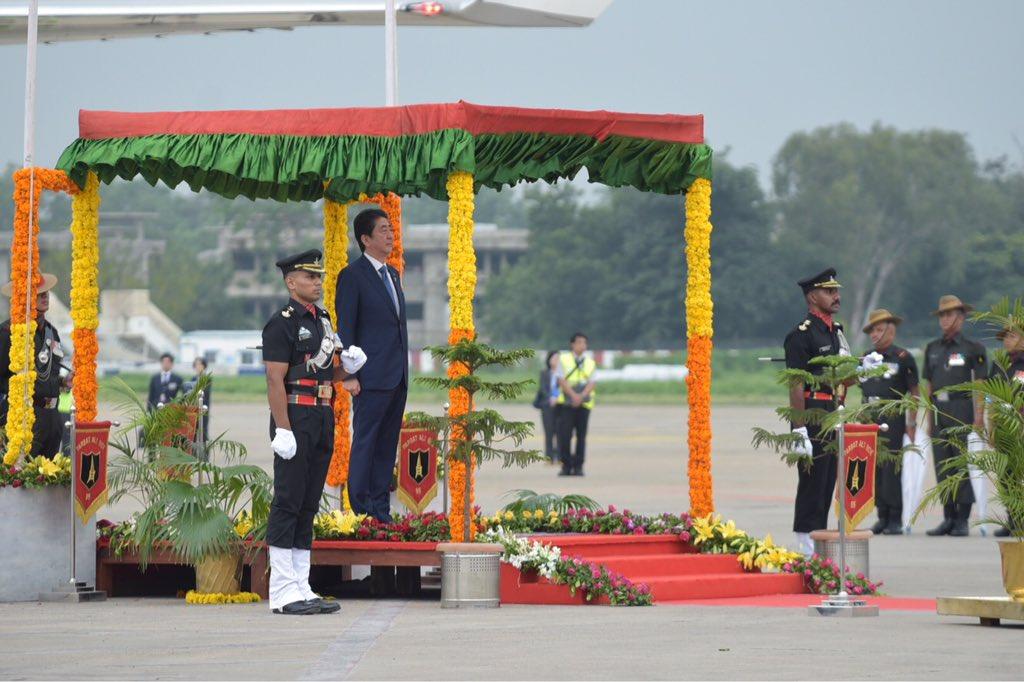 PM Abe Shinzo received a tri-service guard of honour upon his arrival in Ahmedabad (Twitter)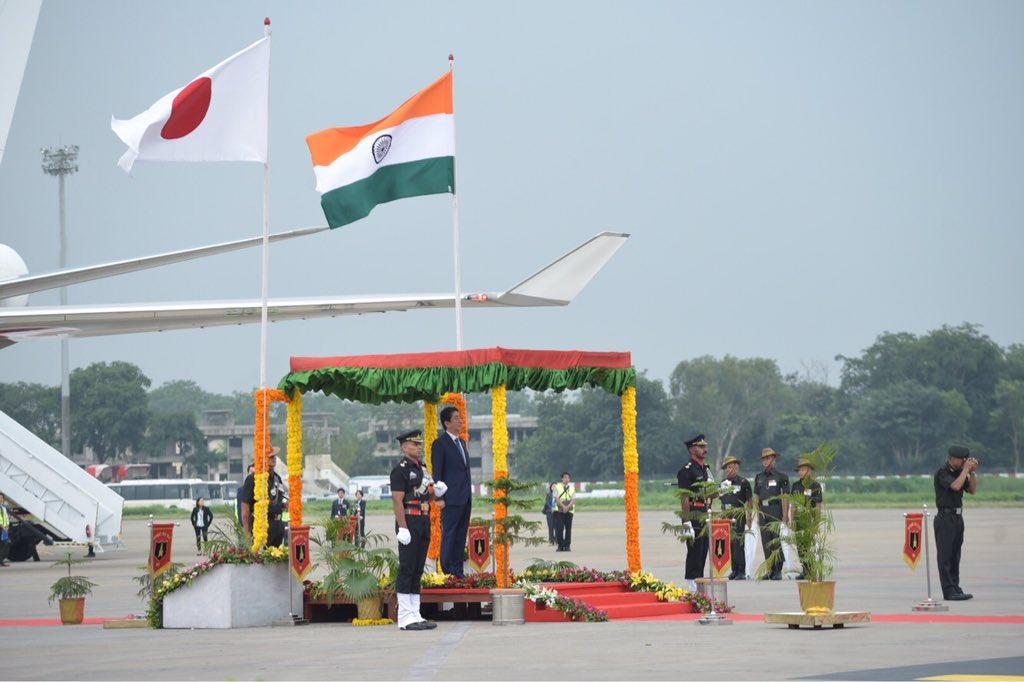 PM Abe Shinzo received a tri-service guard of honour upon his arrival in Ahmedabad (Twitter)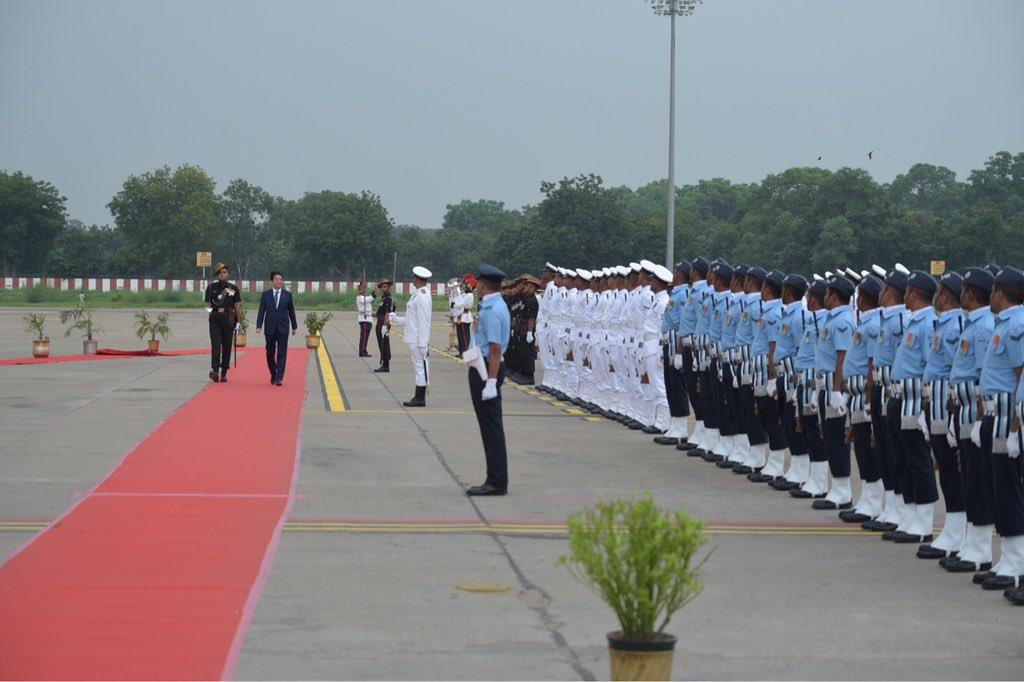 PM Abe Shinzo received a tri-service guard of honour upon his arrival in Ahmedabad (Twitter)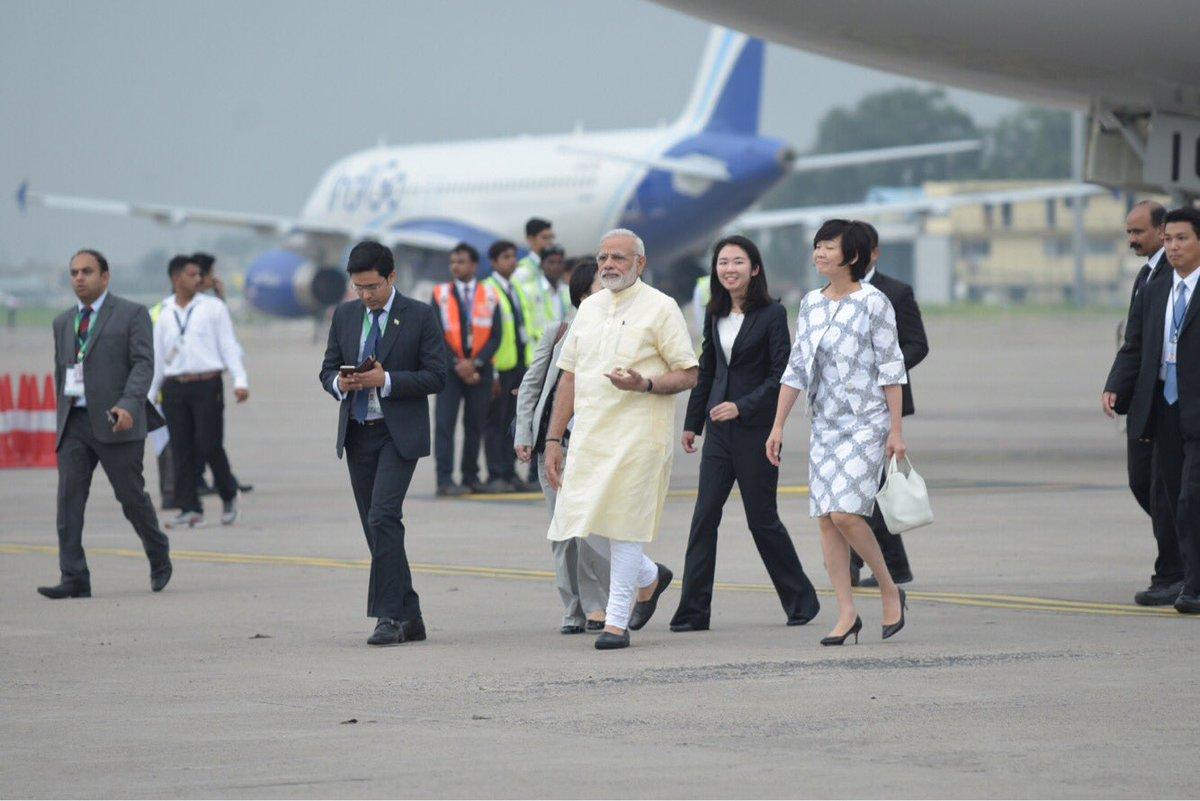 A special welcome for a very special guest. PM Modi with PM Shinzo in Ahmedabad (Twitter)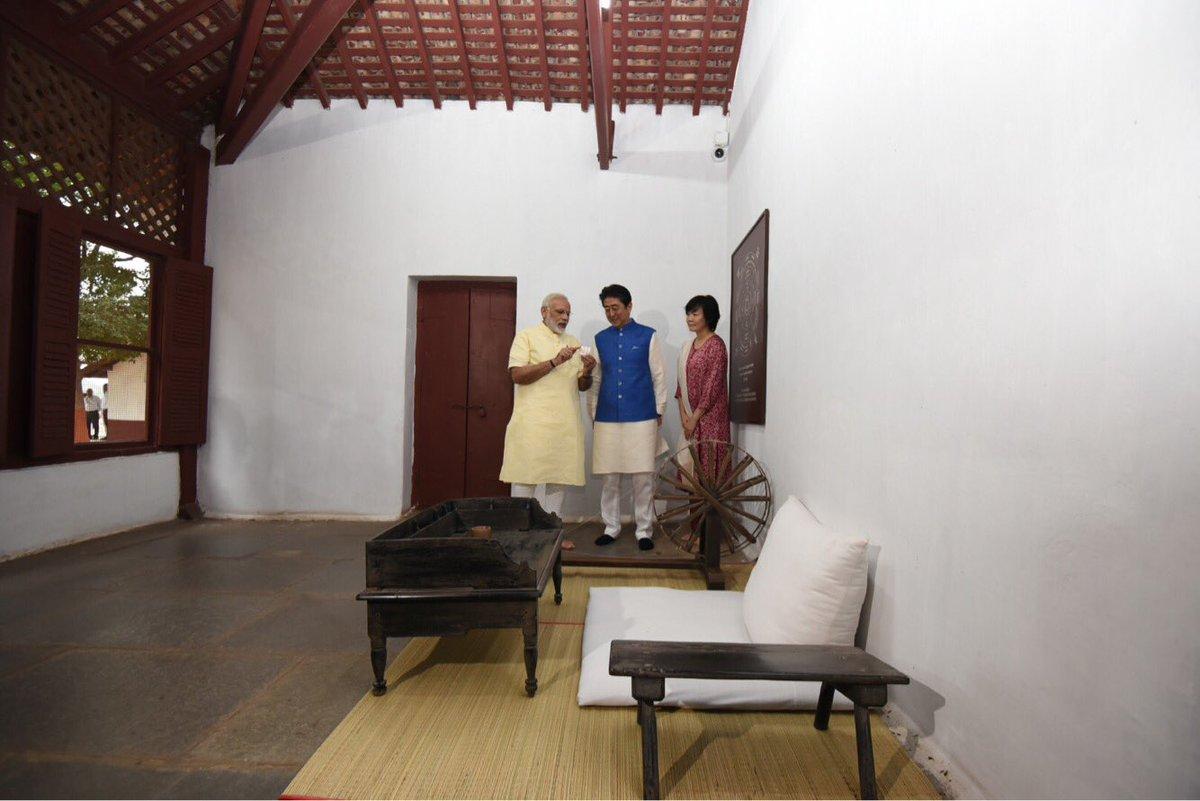 Paying homage to the Father of Nation. PMs Modi & Abe arrive at Sabarmati Ashram, from where Gandhiji led the Dandi March (Twitter)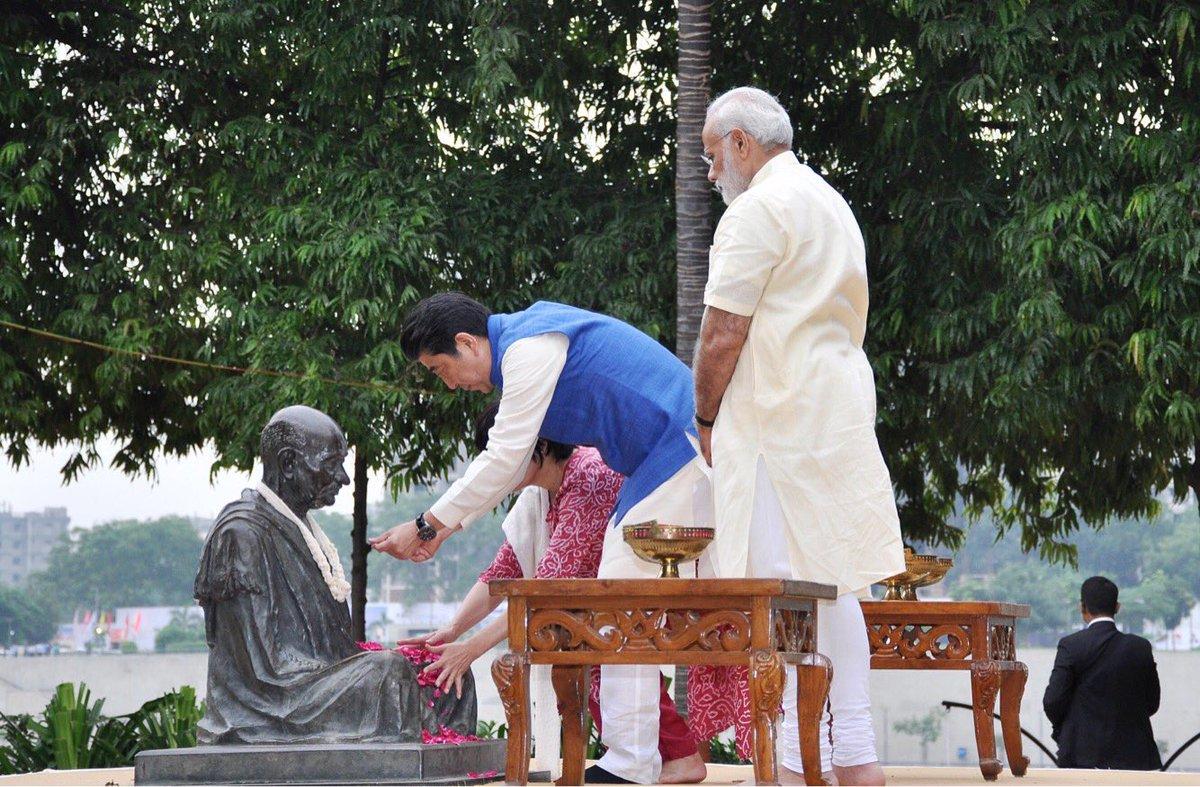 Paying homage to the Father of Nation. PMs Modi & Abe arrive at Sabarmati Ashram, from where Gandhiji led the Dandi March (Twitter)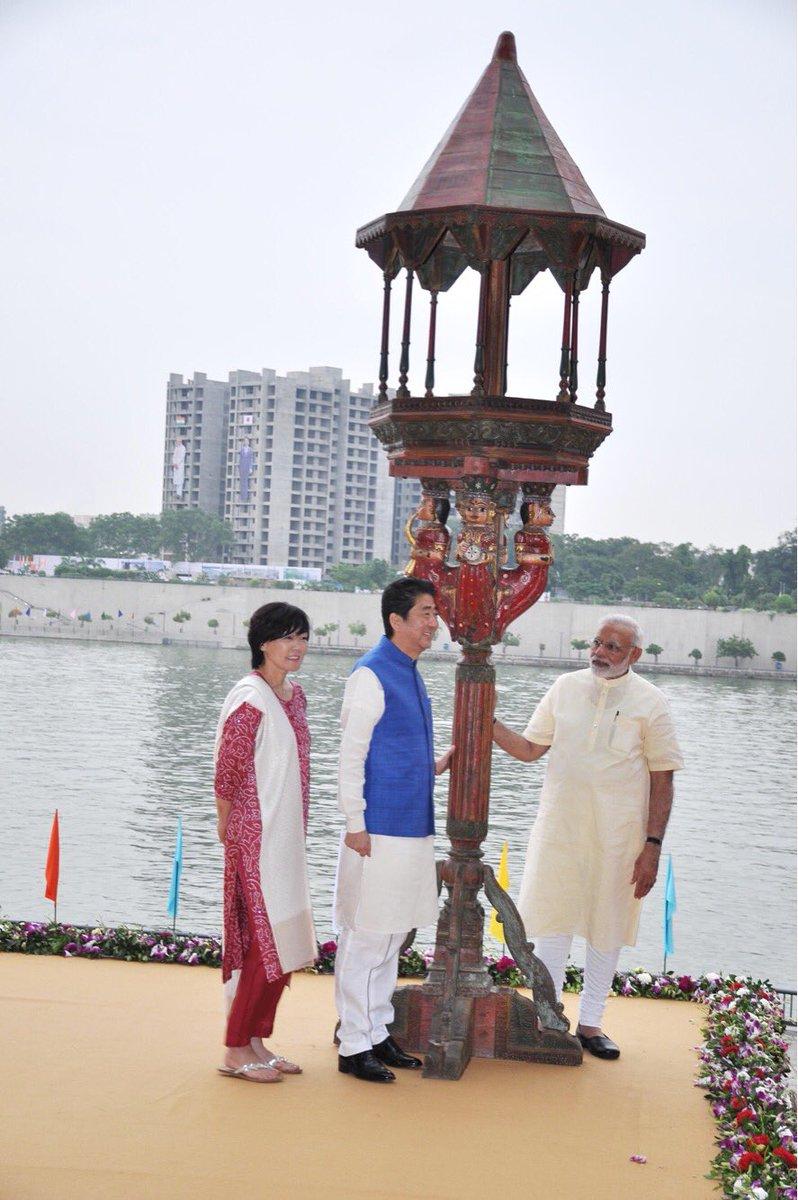 Paying homage to the Father of Nation. PMs Modi & Abe arrive at Sabarmati Ashram, from where Gandhiji led the Dandi March (Twitter)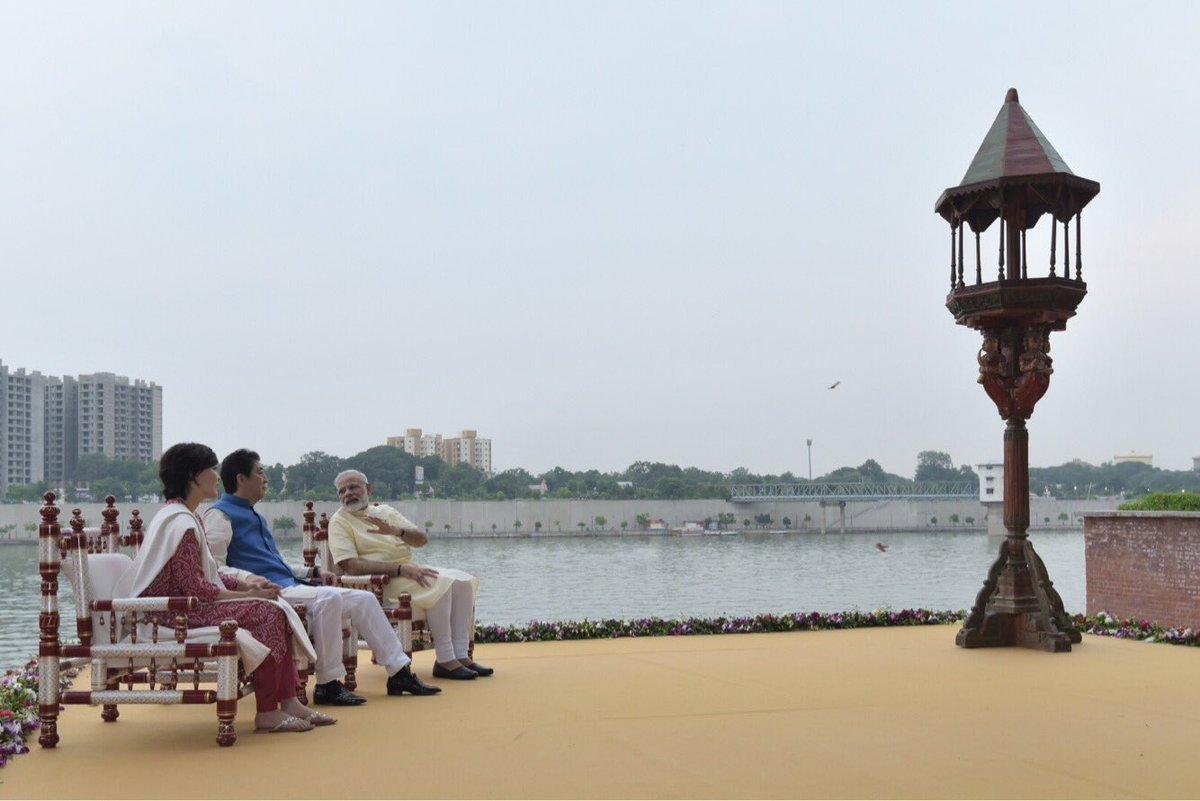 Paying homage to the Father of Nation. PMs Modi & Abe arrive at Sabarmati Ashram, from where Gandhiji led the Dandi March (Twitter)