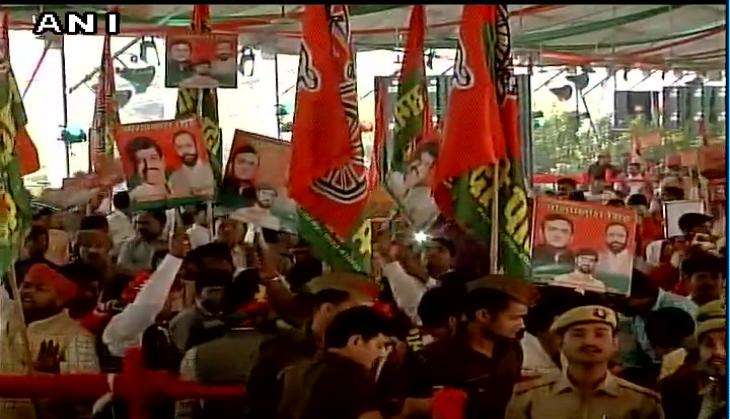 Samajwadi Party leader Juhi Singh has said that the party has immense respect for Mulayam Singh Yadav but categorically stated that the Uttar Pradesh Assembly polls will be fought under the leadership of Chief Minister Akhilesh Yadav.
She said that the Samajwadi Party has already decided that Akhilesh would be its president.
"Every MLA and district presidents are with him, the party cadres are with Akhilesh. But this doesn't mean that we disrespect Netaji," she added.
When asked about as to which faction would stake claim of the party symbol Singh said, "As far as the symbol issue is concerned, we will leave that to the Election Commission. And whatever the Election Commission decides, we will accept it."
Akhilesh's mentor and uncle Ram Gopal Yadav earlier in the day staked claim to the party's symbol 'cycle' before the Election Commission while stating that 90 percent of the MLAs are backing the Chief Minister.
This comes a day after Akhilesh's father and party patron Mulayam staked claim to the same while asserting that the Samajwadi Party's "election symbol is my signature".
Mulayam on Monday claimed that the symbol - with its easy and established recall - should be considered his political property.
The 77-year-old veteran visited the Election Commission's office on Monday evening, accompanied by his trusted advisor and younger brother Shivpal Yadav.
At a party gathering on Sunday in Lucknow, Akhilesh was named president of the Samajwadi Party.
He then pushed his father into retirement by declaring he would now function as patron and mentor.
Mulayam and his aides like Shivpal Yadav and Amar Singh have insisted his faction is the legit Samajwadi Party.
-ANI