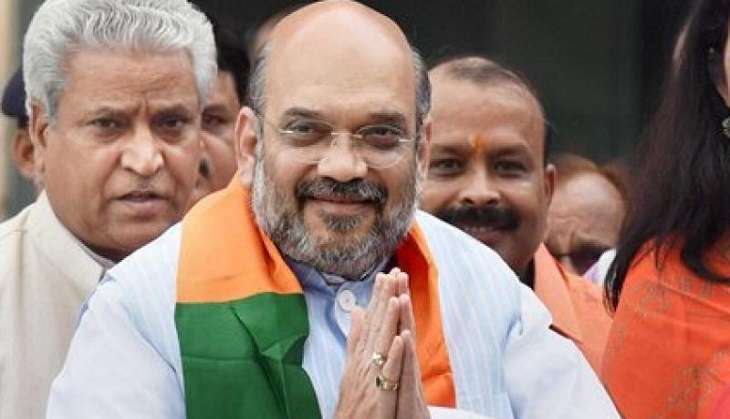 BJP President Amit Shah, on 27 November, today lauded Bihar Chief Minister Nitish Kumar, a one-time loyal ally who turned a bitter foe, for his support to demonetisation, the first time that the party leadership has publicly appreciated the Janata Dal (United) chief's stand.
"I publicly commend Nitish Kumar for the support he has given to Prime Minister Narendra Modi's fight against black money and corruption," Shah said at a public meeting with party the acknowledging Kumar's attempts to steer clear of the opposition's attempts to close ranks against the Centre over the issue.
"He first supported demonetisation. He yesterday made it clear that JD(U) is not supporting 'Bharat bandh' call given by some parties. We also acknowledge his support to the GST bill," a party leader said.
BJP, he said, also appreciates Nitish Kumar government's efforts in getting bail of high-profile accused, with links to ally RJD, cancelled by moving to the Supreme Court.
Incidentally, Mr Shah had parried a query over Mr Kumar's support to demonetisation in a press conference the BJP chief had held immediately after Prime Minister Narendra Modi's announcement in this regard.
Asked if it is an indication of growing bonhomie with Mr Kumar, BJP sources played down such suggestions but added that there is an appreciation for his stand on a various issues and Shah's public praise was an acknowledgment of this.
--PTI