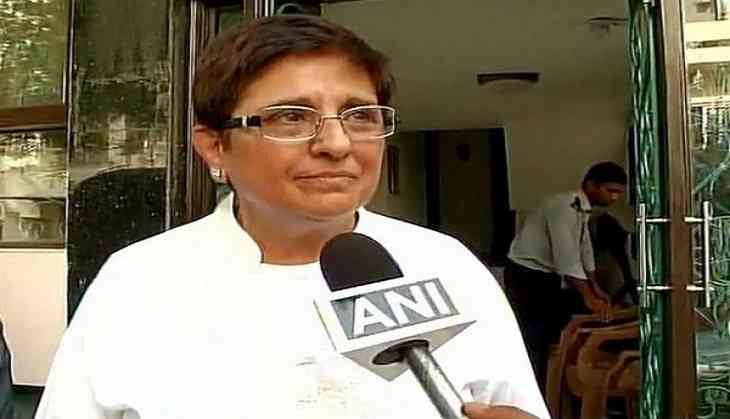 After Puducherry Chief Minister V. Narayanswamy alleged that Lt. Governor Kiran Bedi was an "agent of the Bhartaiya Janata Party (BJP)", the latter said she is an agent of the law and is working according to that.
"I am an agent of law and that's exactly what I have done. We are working under the law to fulfill the law. I am working according to that," Bedi told ANI.
The ruling Congress party staged a strong protest in the Puducherry Legislative Assembly yesterday over three BJP members being nominated as MLAs by Lt. Governor Kiran Bedi.
V Saminathan, K.G. Shankar and S Selvaganapathy were nominated and sworn in as MLAs in a quiet manner.
Usually the Speaker administers oath of office but in this case, it was administered by the LG on the instructions of the Union Home Ministry.
Several parties, including DMK, have called for a shutdown on July 8.
Lt. Governor Bedi issued a statement that said, "According to the Union Territories Act the nomination of three MLAs to Puducherry Legislative Assembly is to be done by Central the Government and it only says this nothing more."
She further said it is the Ministry of Home Affairs that sends the name to the Puducherry Government, who then notify it, as was done in this case.
"The oath is and can be administered by Administrator.
Hence the nomination and the oath is/was laid down under the UT Act," she added.
She further said that those who want to be explained the legal position as per the law may read the act.
This is not the first time an incident of this nature has happened. In 1990, Chandravathi, administered oath of office and secrecy to three nominated MLAs belonging to the DMK when the DMK-JantaDal coalition was in office.
-ANI