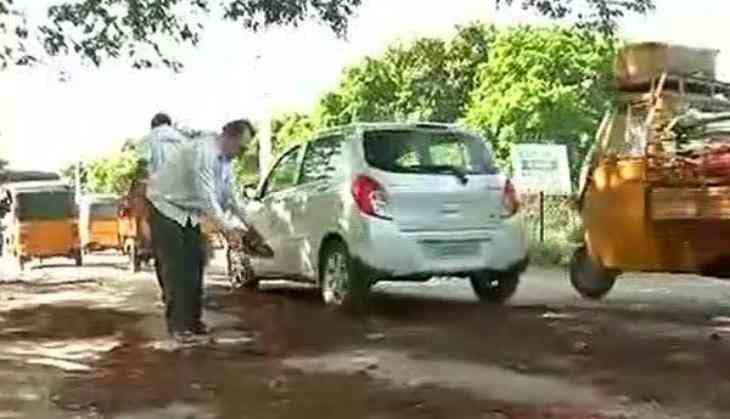 Hyderabad: Senior citizens take initiative to repair roads
After losing all hopes of help from the officials, senior-citizens of Cantonment area in Hyderabad have taken the responsibility to fix the pothole-ridden roads onto their shoulders.
They have been working continuously for the second week, as the roads are in poor condition and some of them need expansion.
"The road is in a very bad state. This road needs expansion and for a safer journey I request the government to repair the roads," a senior citizen, Avtar Singh told ANI.
Despite assurances on several occasions from the officials, no action has been taken yet and the road is supposed to be dangerous, especially for the people, who ride a two-wheeler.
Chandrashekar, a young man, who has joined the cause seeing elderly people repairing the roads said, "This is for the second week we are here. This is a twelve feet road and it needs to be widened. Cantonment officials are least bothered. A major accident took place here yesterday and the person injured in that accident is in a serious condition."
Seeing the elderly work, many kids and young people have also joined them to repair the roads. The road repair work is continuing, solely by the civilians and senior citizens.
-ANI