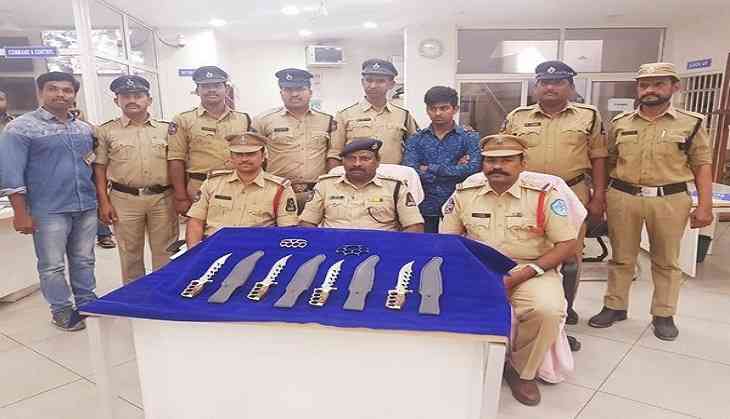 A man was arrested on Saturday and four daggers were seized from his possession in Hyderabad.
The accused has been identified as Mohammad Sabir, 20.
During interrogation, the accused revealed that he brought the daggers to use them at a procession, said police.
The accused has been charged under arms act and a case has been registered in this connection.
-ANI