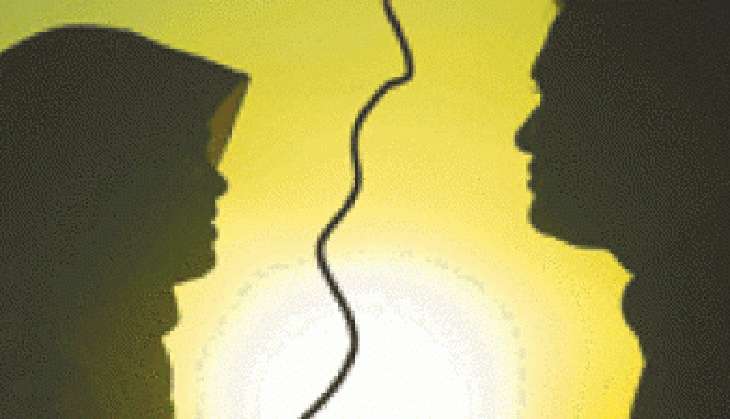 A woman has filed a complaint that her husband had threatened to post her obscene pictures on porn sites to secure a divorce.
A Delhi court has taken serious note of the complaint, rejecting the man's plea to stop criminal proceedings against him and his parents.
The wife had alleged that after she had lodged a domestic violence case against them, her husband had forcibly obtained her signatures on a divorce petition and raped her in a hotel.
She had alleged that before threatening to upload obscene pictures on the porn site, the man had also created a false profile on a matrimonial site and uploaded an objectionable advertisement on another website.
Additional Sessions Judge Praveen Kumar dismissed the appeal filed by the accused against an order of a magisterial court which had framed charges against the man and his parents in the case.
"From the material placed on record, I am of the opinion that cognisance was rightly taken by the trial court against the petitioner for the alleged offences," the judge said.
The magisterial court had taken cognisance of the alleged offences punishable under section 376B (intercourse by public servant with woman in his custody), 354D (stalking), 509 (word, gesture or act intended to insult the modesty of a woman), 506 (criminal intimidation), 120B (criminal conspiracy), 34 (common intention) of IPC.
In her complaint filed in the magisterial court, the woman had said after getting married in August 2011, she had filed a case of domestic violence against her husband and in-laws, alleging cruelty and criminal breach of trust.
"After filing of the domestic violence case, accused not only posted her photograph and a false profile on matrimonial site but also uploaded an objectionable advertisement on an internet website due to which a number of unknown persons started visiting her house causing harassment to her..."
Further, under the threat of uploading her pictures on porn sites, her husband obtained her signatures on divorce petition and took her to a hotel in Haryana and established physical relations against her will," the complaint said, adding that the husband had also threatened her with dire consequences.
-PTI