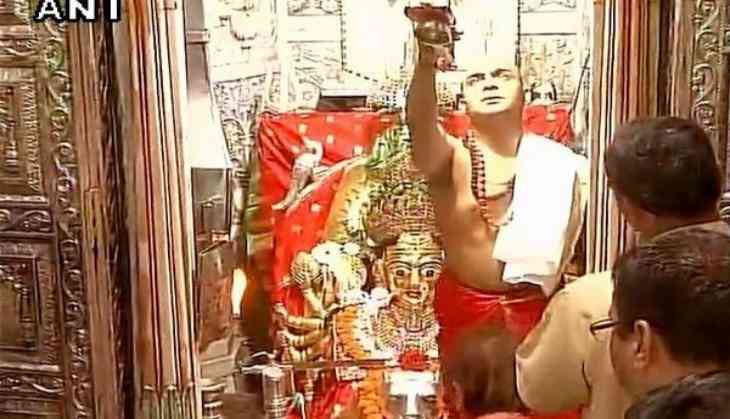 On the occasion of first Navratra today, a huge rush of devotees is seen at world famous Vaishno Devi shrine in Jammu.
Besides this, devotees have been thronging at Bawe Wali Mata temple in Bahu fort and other Durga shrines across Jammu region.
The people are performing special prayers and lot of religious enthusiasm is seen among them.
Special security arrangements have been made at the places of crowd.
The devotees thronged the Sri Kali Mata Temple in Uttar M Pradesh's Moradabad.
Special prayers are also being held at Mumbai's Mumba Devi Temple.
-ANI