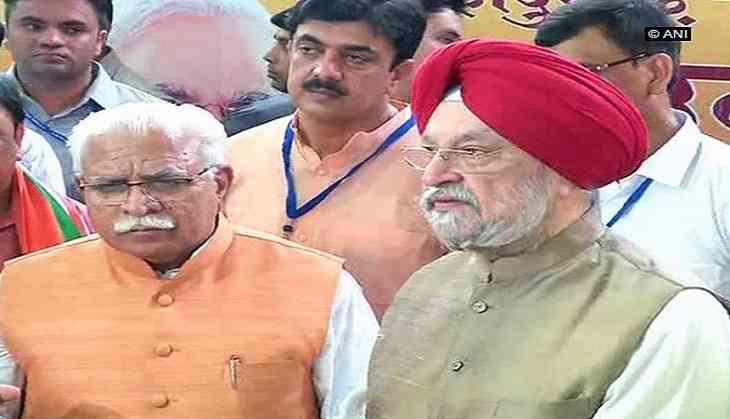 Minister of State for Housing and Urban Affairs Hardeep Singh Puri on Monday assured no tree will be cut till he is in office.
Singh's comment comes after he was trolled over a plan to cut more than 17,000 trees in the national capital to make way for an office and residential complex for government officers.
"Till the time I (Hardeep Singh Puri) am a minister no tree will be cut; for every tree that is cut we will plant 10 more. Green cover will go up by three times after re-development of seven colonies in South Delhi. Young activists are too fast to blame," Singh told media here.
Meanwhile, KK Mishra, who had filed a public interest Litigation (PIL) in the Delhi High Court over the same, hoped that the court took cognizance of the matter and put a stay on the order.
"More than 20,000 trees will be cut in main south Delhi area. A Comptroller and Auditor General (CAG) report states there is a deficit of nine lakh trees in Delhi. I hope the court will put a stay on the order," Mishra told ANI.
Mishra also stated how over 20,000 trees were slated to be cut in the main South Delhi area.
Locals in the national capital are protesting since June 22. Held under the 'Delhi Trees SOS' campaign, the protests were called to aware people about the redevelopment project and urge the government to avoid cutting trees for the same.
Residents, on Sunday, continued their protest against felling of trees under the re-development project in Delhi's Sarojini Nagar, Nauroji Nagar and Netaji Nagar areas.
Environmentalist Vimlendu Jha called the entire situation "unfortunate," saying the city at present did not need beautification but the strength to breathe.
Jha further accused state-owned construction firm NBCC (India) Ltd of violating rules, saying it did not do the compensatory afforestation as promised and the budget allocated for it was never used for the environment.
(ANI)