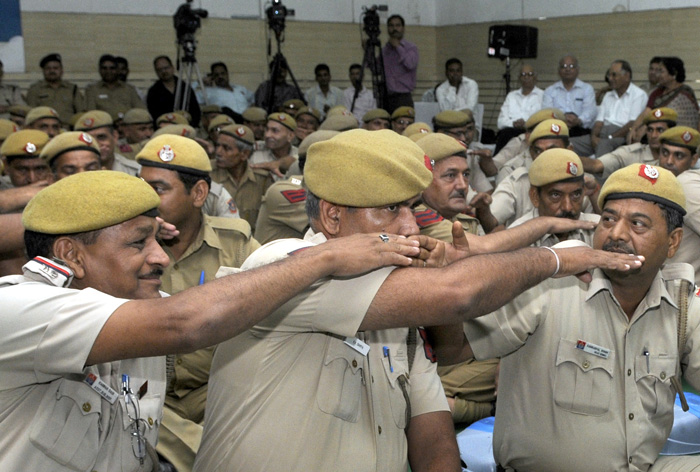 Union Home ministry has prepared an "action plan" for bringing a perceptible change in the working of Delhi Police, after reviewing issues related with "sudden increase" in the cases of crime, Minister of State of Home Affairs Haribhai Parathibhai Chaudhary on 4 August informed the Lok Sabha.
An "action plan" to reduce the number of road accidents in National Capital Territory (NCR) of Delhi has also been prepared for implementation by Delhi Police, he said.
The Special Task Force (STF) constituted on January 1, 2013, under the chairmanship of Union Home Secretary constantly reviews the safety issues related to women in Delhi. It issues directions and reviews action taken by Delhi Police and other departments on these issues, the Minister said.
The STF in its nine meetings so far has identified gaps in the system. Action has been taken by the stakeholders to fill the gaps and also to improve the system, he said.
Answering a question by AIADMK MP KN Ramchandran, the Minister detailed various steps taken by the government to strengthen Delhi Police.
Government has increased number of lines of Helpline 100 from 60 to 100, and Women Helpline 1091 from 4 to 10. Its has also sanctioned 370 PCR vans to strengthen patrolling.
Besides, financial assistance under various plan and non plan schemes for modernisation of traffic and communication network, Delhi Police Building Programme, induction of latest technology and capacity building, Crime and Criminal Tracking Network and Systems (CCTNS) and CCTV Project were other steps taken by the government to strengthen Delhi Police, he added.
-PTI