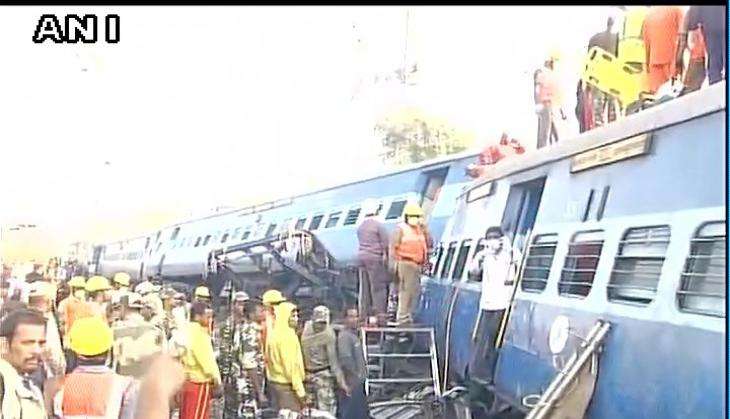 Bodies of at least 18 victims have been identified by railway officials so far in the Bhubaneswar-bound Hirakhand Express derailment near Kuneru railway station in Vizianagaram district, 168 km from here.
The bodies of 18 victims, including that of six women, have been identified, Additional Divisional Railway Manager Ajay Arora said.
The injured were admitted to various hospitals in Parvathipuram, Rayagadaa and Vizianagaram and King George Hospital Visakhapatnam where the condition of some of them was stated to be serious, he said.
Those identified are M Krishna (35), P Srinu (25), B Kamala (50), Gayatri Sahu (14), Dilip K R Routh (51), T L Mainj (45), Somu Annamma, Vishnu Prasad Sahu, Rajannyak (18), Subhash Ch Sahu (60), S Renuka, P Poli (35), Josodha Pandit, Ram Prasad Pandit, K Revathi (16), Mondal Balram, Suba Barati Sahu and Tapan Kumar Pradahn (26), Arora said.
Efforts are on to identify the remaining bodies, the officer said.
--PTI