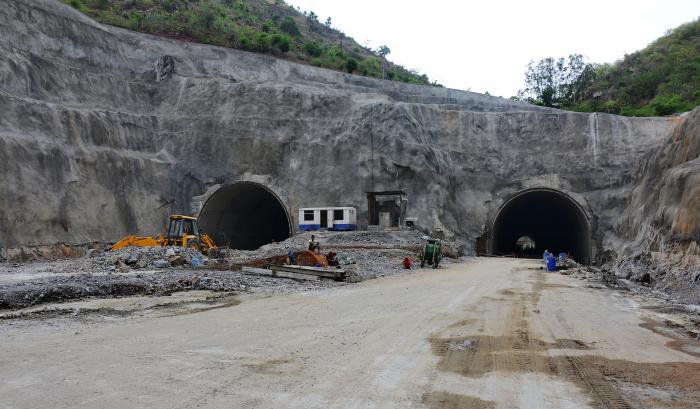 Three labourers of Himalayan Construction Company (HCC) working on the Kiratpur-Ner Chowk four lane national highway project have been trapped from last eight days after a portion of the tunnel caved in.
A huge quantity of debris and muck has blocked the 100-metre patch of the tunnel and the condition of the trapped workers is not known. The workers were digging the tunnel when a portion caved in due to landslides on 12 September 2015.
Following the mishap, rescue teams rushed to the spot and established contact with the trapped labourers by drilling 50 metres through the tunnel's top and lowering a high-resolution digital camera with a microphone through the 4-inch hole.
The drilling through the top of the tunnel enabled the rescue teams to supply food and water to the trapped labourers and communicate with them.
In a bid to rescue the trapped labourers, a huge boring machine has arrived from Jaipur and a new road has been constructed to take the machine to the top of the tunnel and use it to drill a hole of one-metre diameter to pull them out .
"If all goes according to plan, the workers will be out in the next two to three days," said Bilaspur deputy commissioner Manasi Sahay Thakur.