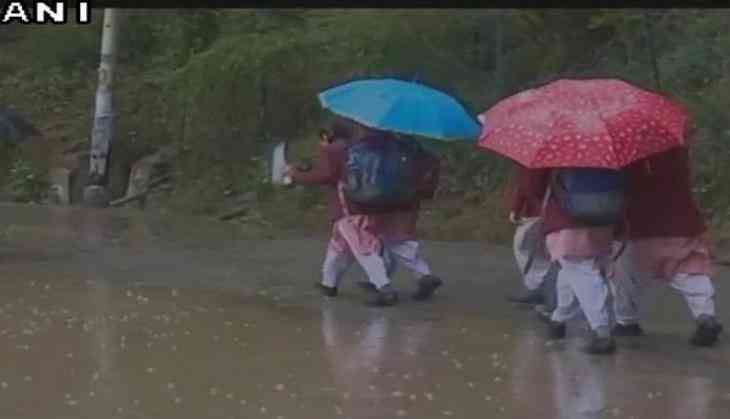 The Indian Meteorology Department (IMD) on Wednesday issued an avalanche warning for the next 24 hours in Himachal Pradesh's Lahaul and Spiti districts following heavy rains.
An avalanche warning was also issued in Kupwara, Bandipora and Kargil districts of Jammu and Kashmir by the Met department.
The department raised an alert for heavy rain and hailstorm in Uttarakhand's Pithoragarh, Chamoli, Uttarkashi, Rudraprayag, Bageshwar districts for next 48 hours.
The 300-km-long Jammu-Srinagar national highway was opened for one way traffic from Jammu towards Srinagar today. The road remained closed for about five hours due to landslides triggered by incessant rains.
Traffic officials said the continuous rain in Ramban district of Jammu region had triggered landslides and shooting stones at some places on the highway. The MeT department has forecast rains in plains and snow in higher reaches till tomorrow.
-ANI