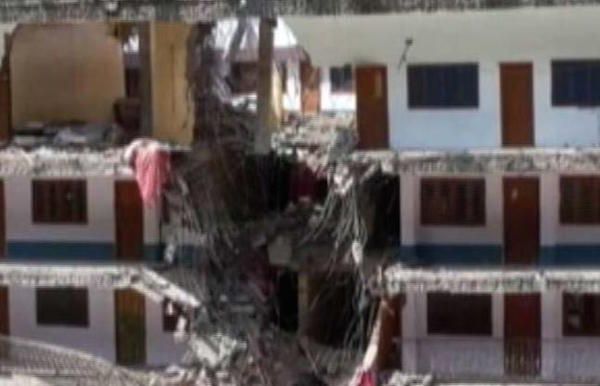 A major landslide at Gurdwara Manikaran Sahib in Himachal Pradesh claimed ten lives on 18 August.
As per media reports, at least ten people have died and many are feared trapped after boulders fell on the Manikaran building. Seven dead bodies have been recovered. Rescue operations are underway. Government authorities with the help of locals are rescuing people trapped in the debris.
As per NDTV, a notice has been sent to the Gurdwara authorities for not adhering to security norms.
Gurdwara Shri Guru Nanak Dev Ji, also called as 'Gurdwara Manikaran Sahib' is situated in Manikaran, in Kullu District.