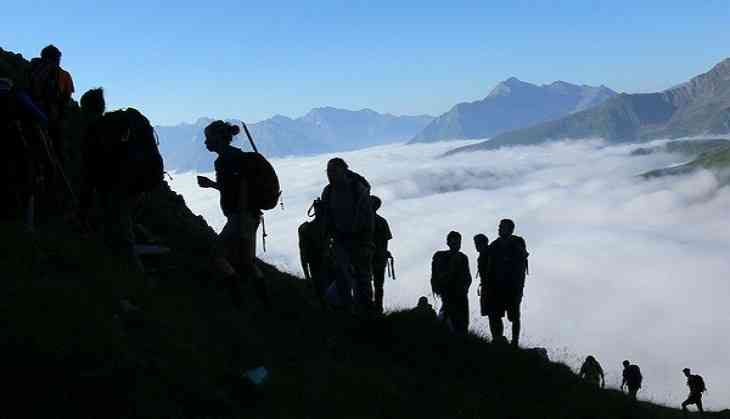 A group of 16 trekkers including 10 foreign nationals are feared to have gone missing due to bad weather conditions while on an expedition here.
The group includes 10 foreigners, three local residents from Lahul-Spiti district and three others. The nationality of the foreigners is still not known.

Confirming the incident, Chamba district's Superintendent of Police (SP) Monika Bhutungru elaborated that contact has been lost with the group who were supposed to return to a lower camp today.
She said, "Contact has been lost with 16 trekkers including 10 foreigners. A team of policemen, local porters and mountaineering experts have gone in their search as they were supposed to reach back today."
The group arrived at Hiltwan area of Pangi Taluk in Chamba district on September 17. They along with 17 local porters then proceeded towards Bhujpatra Range Dhar, reaching there on September 19. The local porters returned from this point on the same day and were asked to meet back on September 29 to accompany the group in their return journey to the lower camp.
The porters who had accompanied the group have also informed that the trekkers had sufficient food material and medicines with them.
Bad weather conditions have been causing difficulty for trekkers in the past. On September 25, a group of 50 trekkers including 35 students of India Institute of Technology (IIT) in Roorkee, were rescued from the rain-hit Lahaul-Spiti district.
-ANI