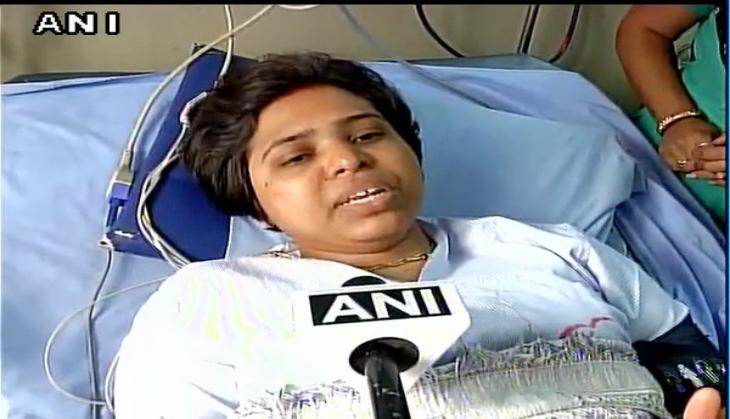 Bhumata Brigade leader Trupti Desai, on Wednesday night, managed to enter the famous Mahalaxmi temple in Kolhapur, despite resistance from temple authorities and other protesters.
Desai was reportedly hospitalised after the scuffle. She told ANI that the people who attacked her wanted to kill her. She alleged that they had pulled her hair, torn her clothes and had abused the activists.
Bhumata Brigade leaders alleged that the attackers had said, "don't let Trupti Desai get out alive". Another leader alleged that a temple priest had also abused the activists.
While the police and priests asked Desai to wear a saree to enter the temple, she defied the "dress code" and entered the sanctum sanctorum wearing a salwar kameez.
Maharashtra: Trupti Desai stopped by local women from entering inner sanctum of Mahalakshmi Temple (earlier visuals)https://t.co/J0LQNOnFBy

— ANI (@ANI_news) April 13, 2016