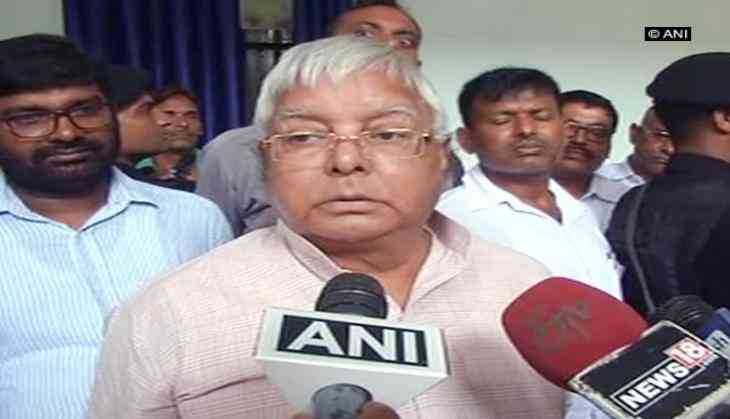 Expressing sorrow over the demise of Rashtriya Janata Dal (RJD) leader Kedar Rai, party chief Lalu Prasad Yadav today said that number of high profile people, including politicians are involved in the conspiracy of killing the former.
"High profile people are involved in this murder. When I return to Patna, then will see who did this and on which property they had the dispute, as is being claimed. Even political persons are involved in this and I will reveal their names," Yadav told ANI.
RJD leader Kedar Rai was shot dead by some unknown assailants earlier in the day while he was on his morning walk along Bihar's Sugna road.
Rai was considered to be very close to Lalu Yadav.
The criminals fled from the incident site after firing consecutive three shots at Rai.
RJD ward councillor Rai was immediately rushed to the nearby hospital, where he was declared 'brought dead' by the doctors.
-ANI