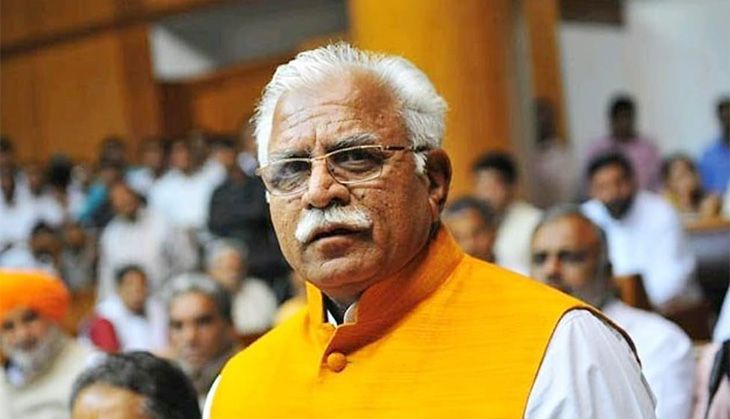 After a massive traffic jam brought Gurugram (earlier known as Gurgaon) to a standstill, Haryana Chief Minister ML Khattar lashed out at Delhi CM Arvind Kejriwal, and blamed him for the city's woes.
Accusing Kejriwal, the Haryana CM took the issue to micro-blogging site Twitter, and blamed him for the water logging on the Gurugram highway and said the Delhi CM's non-cooperative behaviour has caused the traffic jam.
Mr. @ArvindKejriwal should be asked this.Frustrated by non-cooperation by Delhi Govt,we have got it declared as NH. https://t.co/LUJGj9lSwT

— Manohar Lal (@mlkhattar) July 28, 2016
According to the the Haryana government, a large amount of water exits Gurgaon through the Najafgarh drain, which flows through Delhi, but is blocked partly.
Following the massive traffic jam, the Khattar government today declared a two-day school holiday while the police issued an advisory to avoid travelling as thousands of commuters remained stuck on NH-8 due to flooding on the roads, on Thursday night.
The chaos had started on 28 July after the main drain overflowed following a heavy downpour. The NH-8, which is the main carriageway from Delhi to Jaipur, was choked with hundreds of trucks unable to move and the situation worsened as morning commuters too came on the road.