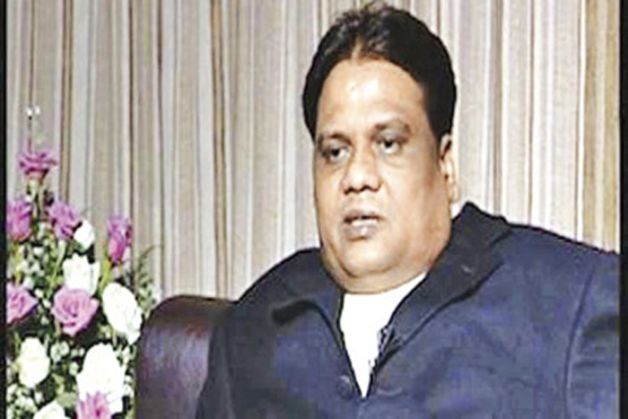 Indonesian police arrested notorious criminal Rajendra Sadashiv Nikaliye aka Chhota Rajan in Bali on Sunday, 25 October.
The top gun of Mumbai's underworld, who inspired characters in Bollywood movies like Vaastav: The Reality (1999) and Company (2002), was wanted for 17 murders, many attempted murders, drug trafficking, smuggling and extortion.
With the arrest, the gangster's two-decade long run finally comes to an end.
Here are a few ups and downs in the life of Chhota Rajan:
Rajendra Sadashiv Nikaliye was born to a middle-class Marathi family in Tilaknagar area in Chembur, Mumbai.
He started his career by selling cinema tickets in black. His criminal career started after joining the gang of a local criminal Jagdish Sharma.
After he assaulted a police constable during a raid, he caught the attention of Rajan Mahadev Nair alias Bada Rajan who later became his mentor.
In 1983, Bada Rajan was killed by the henchmen of Abdul Kunji, Rajan succeeded him and took the title of Chhota Rajan.
Rajan's desperation for killing Kunji impressed Dawood, following which he made Chhota Rajan join the 'D-Company'. Chhota Rajan carried out his orders in Mumbai and became his right-hand man.
In 1988, Rajan went to attend Dawood's brother Noora's wedding but never returned to India.
The two honchos of Mumbai crime world had a falling out after the 1993 Mumbai blasts.
The two gangsters were at at each other's throats after the falling out; Rajan even survived an attempt on his life by Dawood's men at a Bangkok hotel in September 2000. He managed to escape by jumping out of the window of his first floor hotel room.
Rajan has three daughters; Ankita Nikalje, Nikita Nikalje and Khushi Nikalje.