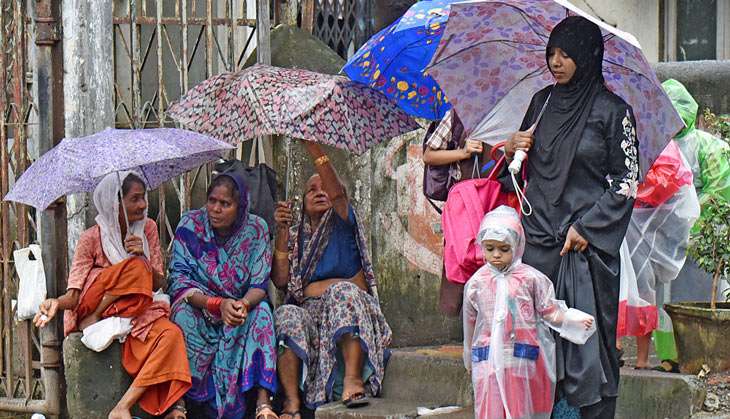 Heavy rains lashed Mumbai, disrupting normal life in the city in the last 48 hours with the weatherman predicting rainfall at regular intervals in the next 24 hours as well.
"Heavy to very heavy rainfall at regular intervals are likely to occur at one or two places in the city today," a senior official at Met Department, Mumbai regional office, told PTI.
The official affirmed that other parts of Maharashtra have also recorded adequate rainfall.
According to Met department figures, weather station at Dahanu Road recorded 111.5 mm rainfall, Alibaugh 72.8 mm, Ratnagiri 38.9 mm, Mahabaleshwar 106.2 mm, Harnail 218.9 mm, Nashik 11 mm and Satara 25.4 mm rainfall in the last 24 hours.
Met department has also issued high tide warning at 3:56 pm and 10:11 pm on Thursday.
However, the rains have managed to result in full supply stocks of water in all seven reservoirs which supply water to Mumbai city.
Deputy Municipal Commissioner (General Administration) Sudhir Naik confirmed that rail services are running normally and no waterlogging cases have been reported so far.
--
With PTI inputs