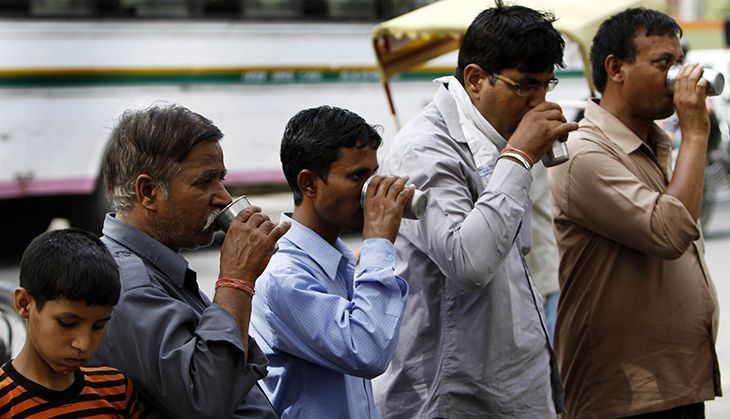 The mercury shot through the roof at Phalodi town in Rajasthan on Thursday as the IMD registered 51 degrees Celsius, while in Churu, the temperature hit 50.2°C. Churu last saw such high temperatures in 1914, when the mercury touched slightly less than 50 degrees.
Towns all over Rajasthan broke records. Jodhpur at 48.8°C beat its record of 47.4°C on 29 May, 1994; Bikaner at 49.5 degrees broke its 102-year-old record of 49.4 degrees on 28 May, 1914; and Jaisalmer in the middle of the Thar desert hit 49 degrees, beating an 80-year-old record. Jaipur was best off at 46.5 degrees.
The IMD has raised a red alert over the current heatwave, warning that it will be most severe in the next few days. Northern cities including Delhi will hit 47 degrees, according to the Hindustan Times.
Doctors have advised drinking lot of fluids and staying indoors between 11 am and 4 pm to avoid heatstrokes.