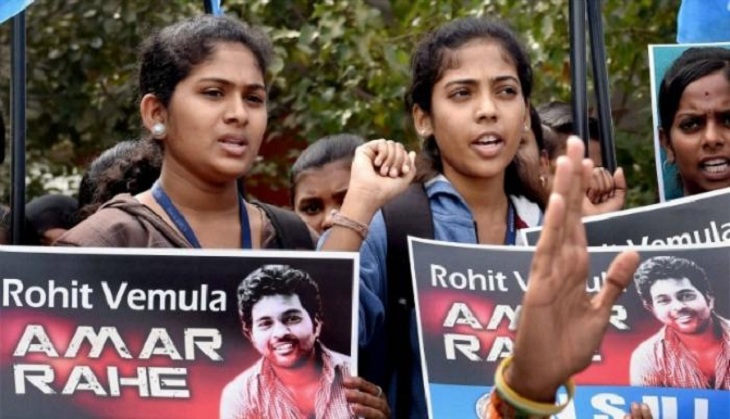 An academic council meeting at the University of Hyderabad on Wednesday saw vice chancellor Appa Rao Podile pitted against questions from his colleagues about his decision to return to the university from leave - a decision that saw a police crackdown on students at the university two weeks ago.
According to a statement issued by the university, 106 faculty members out of 170 attended the meeting.
"I wrote a letter to the VC stating that he has lost all moral authority, trust in the university especially that of the downtrodden. How long can you run this institution by authority, aided by the police force?" said K Laxminarayana of the school of economics, one of the faculty members who did not attend the meeting.
Appa Rao has been charged with abetment in the suicide of Dalit scholar Rohith Vemula in January. He was advised to go on leave after rising protests, but returned abruptly on 22 March. Some members of the faculty, as well as academics from other universities in the country, and students seeking justice for Vemula have said that Appa Rao should not have resumed his duties before his name was cleared in the case, according to The Telegraph.
Controller of examinations Professor V Krishna said that he had walked out of the meeting.
"I have lodged my protest in solidarity with the students and stated that I will stick to my earlier decision of resigning from my administrative role as the controller of examinations. Three to four deans, heads of department are also opposed to the way the university affairs are conducted," he said.
The students' group, Joint Action Committee for social justice, which demands justice for Rohith Vemula, said that they would hold no talks with the vice chancellor.
"We are open for a dialogue but not with Rao and not with anyone till he is in the VC's chair," said Venkatesh Chauhan, convener of the committee.