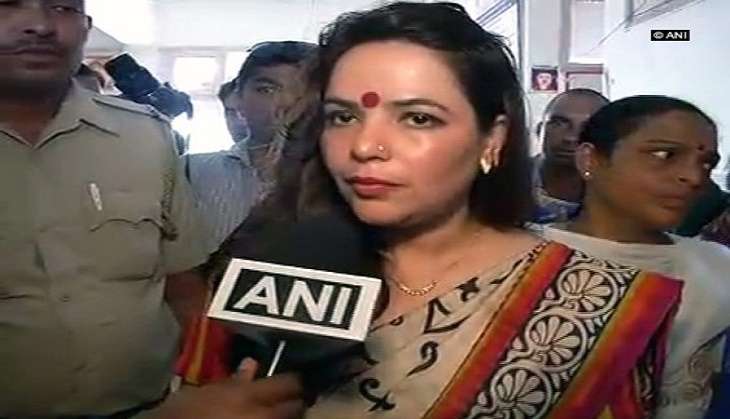 The Haryana Women Commission today recorded the statement of Rohtak gang-rape victim and hoped that there is no repetition of such a heinous crime in society.
The Commission's vice-chairman Suman Dahiya said the girl, who is now medically fit, has given her statement to them.
"As per doctors, she is now medically fit to give the statement. It clearly appears from the girl's statement that whatever happened with her was absolutely wrong," said Dahiya.
"We want that such cases never come up in society again. The culprits need to be given severe punishment and arrested at the earliest," she added.
Dahiya further said that the girl's statement will now be recorded before the police and the Magistrate.
Meanwhile, Delhi Social Welfare Minister Sandip Kumar also met the victim's family.
The 21-year-old Dalit girl, who was gang-raped three years ago in Bhiwani by five men, had alleged that she was kidnapped and raped again by the same men in Rohtak on Wednesday last week when she was returning home from college.
Based on her complaint, the police registered an FIR against Amit, Jagmohan, Mausam, Sandeep and Akash.
While Amit and Jagmohan joined the investigation on Monday, the families of Mausam and Sandeep approached the police with the evidence.
-ANI