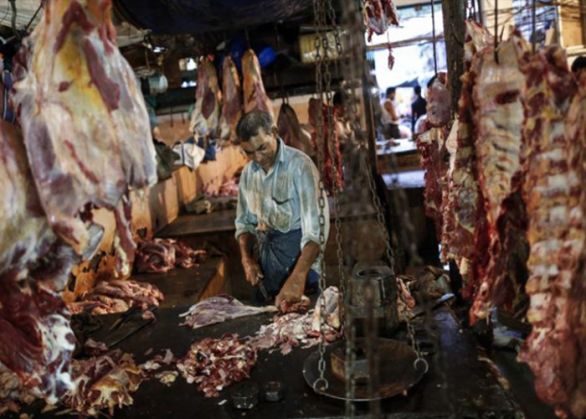 After a ban on sale of meat in Chhattisgarh yesterday, 11 September, a similar diktat has been passed in the BJP-led state of Haryana on 12 September.
With this, Haryana has become the fifth BJP-led state to put a ban on sale of meat during the Jain festival of 'Paryushan'. The ban will be in place till 19 September as the state's urban local bodies department has ordered all slaughter houses to remain shut.
As per an NDTV report, the minister who is leading this department belongs to the Jain community. Earlier, following protests from meat traders and opposition parties, Mumbai's civic body has reduced the duration of ban from four to two days.
Similar ban has also been enforced in BJP-led states of Gujarat and Rajasthan.