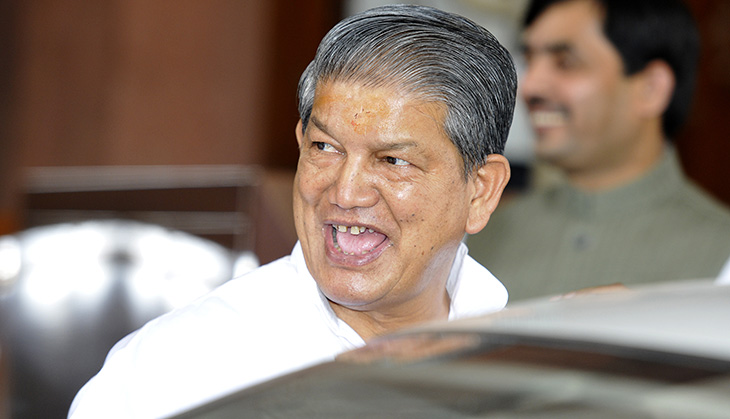 Two months after Harish Rawat was restored as the Chief Minister of Uttarakhand, the Congress is all set to make a comeback in Arunachal Pradesh.
Rawat took to Twitter to thank the judiciary for restoring faith in democracy. "My heartfelt gratitude to the Supreme Court for restoring Congress government in Arunachal Pradesh. Judiciary has restored faith of people in democracy," he tweeted.
The Congress on 13 July welcomed the Supreme Court's verdict ordering the restoration of Nabam Tuki-led government in Arunachal Pradesh.
Former Union minister and senior Congress leader Kapil Sibal said that the apex court has upheld constitutional values and the concept of institutional integrity. "And the Supreme Court has also sent a message that if there is a constitutional wrong committed they will ensure that the status quo is restored," Sibal told the media.
"I must salute the Supreme Court because for protecting the values that are in our Constitution, as it has discharged that duty admirably," he added.
In a major setback to the BJP-ruled Centre, the apex court on 13 July quashed the "message and direction" issued by Arunachal Pradesh Governor Jyoti Prasad Rajkhowa and restored status quo as on 15 December when Congress' Nabam Tuki was the chief minister.
A five-judge constitution bench pronounced the verdict on a bunch of petitions dealing with discretionary powers of the Governor to summon or advance the assembly session.
Stating the Governor's direction on conducting assembly proceedings is unconstitutional, the apex court set aside all steps and decision taken by the legislative assembly pursuant to the Governor's 9 December last year order and said they are unsustainable.
In February, the Supreme Court reserved its judgement in the case for 13 July. The apex court had said that the verdict will not only have its effect on Arunachal Pradesh, but affect every state.
Just before the court had reserved its verdict, rebel Congress leader Kalikho Pul was sworn in as the ninth Chief Minister of the state. He got the support of 18 dissident Congress MLAs and two independents, with 11 BJP MLAs giving him outside support.
Arunachal Pradesh had been under President's Rule since 26 January. The Tuki-led Congress government was dismissed following days of turmoil after 21 of its 47 lawmakers rebelled against the chief minister.
The Congress, which had 47 MLAs seats in the 60-member assembly, suffered a jolt when 21 of its lawmakers rebelled. Eleven BJP MLAs backed the rebels in the bid to upstage the government. Later, 14 rebel Congress MLAs were disqualified.
--With inputs from ANI