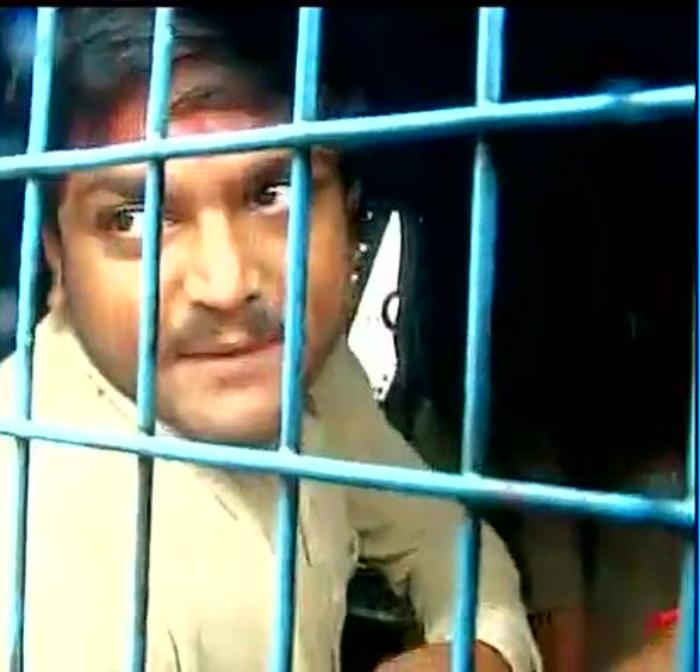 Patidar reservation agitation leader, Hardik Patel was arrested on Monday by Rajkot Police after an FIR was filed against him at Paddhari police station for allegedly insulting the national flag.
According to Rajkot (rural) superintendent of police (SP) Gagandeep Gambhir, police have collected concrete evidence before filing an FIR against Hardik, who is already under preventive detention of local police since Sunday.
"We have checked all the video footage, which clearly suggested that Hardik did commit an offence of insulting the national flag (on Sunday). Thus, police have lodged an FIR against Hardik at Paddhari police station on Monday. After which, we have arrested Hardik," said Gambhir.
According to Gambhir, Hardik's feet allegedly touched the national flag, which he was carrying, as he jumped on a car in an attempt to talk to the media when he was stopped by the police at Madhapar crossroads on Sunday while on his way to the stadium.
"When he was stopped by police, he suddenly jumped on the roof of his car with the national flag. While doing so, the flag touched his feet, which is against the dignity of the tricolour. This is not allowed as per the law," said the SP.
On Sunday, Hardik was detained by police on his way to Khandheri cricket stadium in Rajkot ahead of the India-South Africa One Day International. He had threatened to stage a protest at the stadium.
According to Gambhir, Hardik will be produced before a local court in Paddhari on Monday.
Hardik was detained yesterday in Rajkot ahead of the cricket match, as he had threatened to protest during the game seeking quota for his community.
(With inputs from PTI)