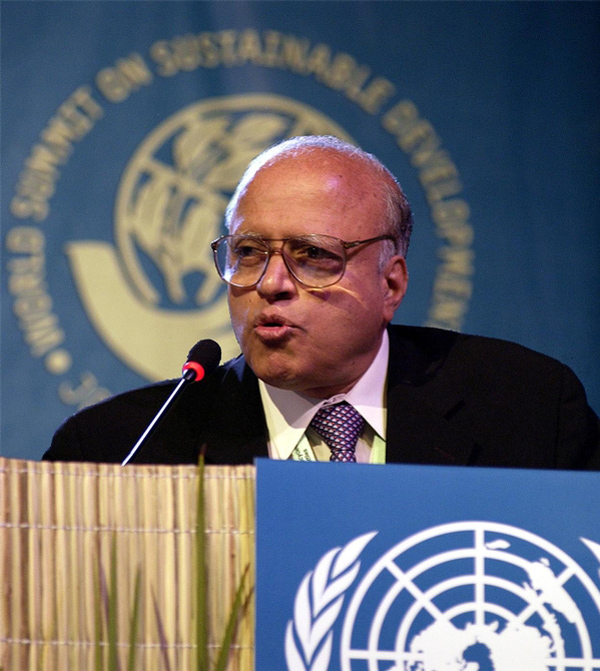 Dr Mankombu Sambasivan Swaminathan, better known as Dr M S Swaminathan, used his skills in genetic engineering and his power of persuasion to make the word 'famine' unfamiliar in Asia.
Join us as we look back at the life of the godfather of the Green Revolution on his 90th birthday, with these interesting facts.
Dr M S Swaminathan was acclaimed as one of the 20 most influential Asians of the 20th Century, one of the only three from India apart from Mahatma Gandhi and Rabindranath Tagore, by TIME Magazine.
In 1987, Javier Perez de Cuellar, Secretary General of the United Nations, described Swaminathan as the "Father of Economic Ecology" and "a living legend who will go into the annals of history as a world scientist of rare distinction".
Swaminathan successfully cleared the UPSC examination and was offered the Indian Police Services, but chose instead to accept the UNESCO Netherlands scholarship in the year 1948.
He was greatly influenced by the Indian philosopher and mystic Sri Aurobindo. Speaking at Auroville in 1997, he said, "My first visit to Sri Aurobindo Ashram was on 15 August 1947. It was the day of India's independence.
When everybody was going towards the Marina Beach in Madras, I was walking towards Egmore Station to take a train to Pondicherry."
Dr Swaminathan was a Noble Prize nominee for the year 2014. He received the Ramon Magsaysay Award for Community Leader (1971), the Albert Einstein World Science Award (1986), the first World Food Prize (1987), Volvo and Tyler Prize for Environment, the Indira Gandhi Prize for Peace, Disarmament and Development (2000), the Franklin D Roosevelt Four Freedoms medal and the Mahatma Gandhi Prize instituted by UNESCO (2000).
The M. S. Swaminathan Research Foundation was established by the great geneticist in 1988 as a not-for-profit trust with the proceeds from the first World Food Prize.
When Dr Norman Bolaug accepted the Nobel Prize in 1970, he said of Dr Swaminathan: "A great deal of the credit must go to you, Mr Swaminathan, for first recognising the potential value of Mexican dwarfs. Had this not occurred, it is quite possible that there would not have been a green revolution in Asia."
He has received 73 honorary doctorate degrees from universities around the world. The most recent honorary DSc Degree is from the University of Faislabad, Pakistan, one of the oldest agricultural universities in the subcontinent.